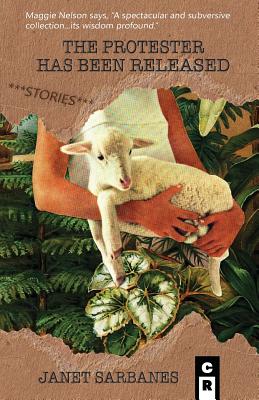 The Protester Has Been Released (Paperback)
C&r Press, 9781936196654, 202pp.
Publication Date: January 15, 2017
* Individual store prices may vary.
Description
Populated by wise animals and hapless humans, Protesterbrilliantly evokes an end-of-the-world feeling that is equal parts dread and hilarity. In nine precisely rendered stories and a novella featuring the American president's daughter, Sarbanes takes on the big questions with gallows humor: What is freedom? What is love? What is art? And what does it matter now?
In "Meet Koko," the famous signing gorilla spends her nights secretly typing a hilarious "counter-narrative" onto her researcher's laptop. "The First Daughter Finds Her Way" chronicles the quest of a president's daughter to keep her father from invading the world's nations in reverse alphabetical order. Sibling rivalry turns lethal in "Who Will Sit with Maman?" And in "Ars Longa," a Colorado town riddled with cancer turns to art making in order to cope with the chaos of the present and the sins of the past.
Whether chiseled into discretely titled chunks, or rendered via extended interior monologues, Sarbanes' witty, affective prose deftly locates the promise of a new society within the shell of the old. A fierce, funny primer for our time.