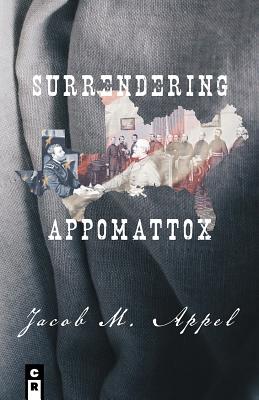 Surrendering Appomattox
Paperback

* Individual store prices may vary.
Description
Twenty-eight year old Horace Edgecomb, a mild-mannered and popular high school history teacher in suburban Laurendale, New Jersey, prides himself on his ability to connect with students of all backgrounds and ideologies. Yet when one of those students, Sally Royster, turns out to be the daughter of the nation's most prominent Civil War denier, Edgecomb finds himself pressured by both Royster's organization, Surrender Appomattox, and his own unscrupulous principal to teach the American Civil War as a theory, rather than as fact. Needless to say, he refuses. But after he outmaneuvers Royster's father at a Board of Education meeting, Horace finds himself recruited by an old flame, Vicky Vann, now employed as a special investigator at the Treasury Department, to convert publicly to Royster's cause and to infiltrate his organization. Surrender Appomattox's goal, he soon discovers, is to conduct DNA testing on Abraham Lincoln's bloody cloak to prove that the man allegedly assassinated at Ford's Theatre was a hired actor.
Horace's plunge into conspiracy theory brings chaos to the lives of those who surround him: his sister, Jillian, who fears his notoriety may prevent her from adopting a child; his roommate, Sebastian, who hijacks Horace's first press conference to market his own line of blasphemous coloring books depicting the prophet Mohammed; Sebastian's "inamorata," Esperanza, who studies normative prosopography--the art of reading the truth from people's facial musculature; and Sebastian's friend, Albion, a schizophrenic poet who pens obscene limericks and haiku in Horace's living room. Yet as Horace becomes increasingly steeped in Surrender Appomattox's plans, he also finds himself attracted to eighteen year old Sally, an interest that clouds his judgment and leads him to a crisis of historical faith. Ultimately, he must choose between Vicky Vann and Sally Royster, and in doing so, between those who revere the Civil War as a hallowed and unifying moment in our nation's past, and those who believe the conflict to be nothing more than a hoax concocted to serve a political agenda.
C&r Press, 9781936196876, 246pp.
Publication Date: June 1, 2019