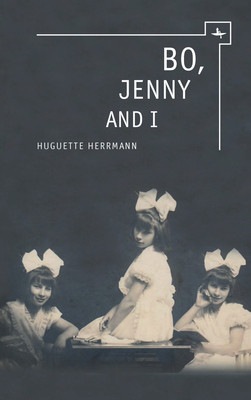 Bo, Jenny, and I (Jews in Space and Time) (Hardcover)
Academic Studies Press, 9781936235735, 228pp.
Publication Date: March 1, 2012
Other Editions of This Title:
Paperback (11/10/2013)
* Individual store prices may vary.
Description
Bo, Jenny and I is a memoir describing the life of a young woman growing up in unusual circumstances, as well as a discussion of political and sociological effects of troubled times upon "ordinary people." After an early childhood in pre-war Antwerp, the author, her formidable grandmother, and her young, unconventional working mother fled to England in 1940, upon Germany's invasion of Belgium. As refugees, the family adapted to its changed circumstances and to life in World War II England. The political upheavals of the times are reflected in the life of this small family and its remarkable experiences.
About the Author
Huguette Herrmann worked for 22 years as a librarian for Archives of German Literature, which is visited by scholars of modern German literature from all over the world. She has also worked as a translator of legal, technical and other texts and has studied politics, history, Jungian psychology and literature.