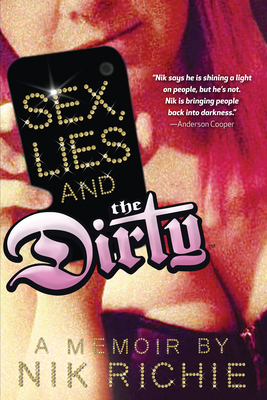 Sex, Lies and the Dirty (Paperback)
Feral House, 9781936239597, 292pp.
Publication Date: May 14, 2013
* Individual store prices may vary.
Description
TheDirty.com, a heavily trafficked online gossip sheet, was created by an entrepreneur by the name of Nik Richie--whose Iranian parents named him Hooman Karamian.
Richie's appearances on programs like Dr. Phil, Anderson Cooper 360, Nancy Grace, and 20/20 suddenly provided him with notoriety as the Internet's bad boy, whose site is employed by angry ex-mates (of both sexes) to post sordid and vengeful revelations online.
TheDirty.com also presents opinionated comments from Nik himself about the shape of women's bodies, as well as a language particular to his site. "Porta-Potties" describes women who prostitute themselves to perverse Saudi royalty. "The Greg" refers to his or anyone else's penis, and "Scooby" refers to his sidekick friend.
Sex, Lies and The Dirty is Nik's confession of the backstage realities of his website, and his sordid lifestyle prior to hooking up with his lovely wife Shayne.
Nik Richie is the host of a weekly web-radio show that commands a million listeners each week. And along with his wife Shayne, he will star in the upcoming VH1 reality series, Couples Therapy. The controversy has just begun.
About the Author
Nik Richie, aka Hooman Karamian, aka Corbin Grimes (born in 1979) is a Scottsdale, Arizona resident who owns the website "The Dirty." He eloped with "The Bachelor" Season 12 winner, Shayne Lamas, daughter of Lorenzo Lamas. Using the name Corbin Grimes, he was the CEO of Capitol Imaging Group.