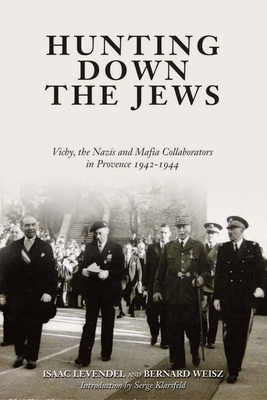 Hunting Down the Jews: Vichy, the Nazis, and Mafia Collaborators in Provence, 1942-1944 (Hardcover)
Vichy, the Nazis, and Mafia Collaborators in Provence, 1942-1944
Enigma Books, 9781936274314, 377pp.
Publication Date: February 28, 2012
* Individual store prices may vary.
or
Not Currently Available for Direct Purchase
Description
Sarah Lewendel, a Jewish woman originally from Poland, disappeared in the vortex of the Nazi extermination machine on D-Day, June 6, 1944. Her son has lived with this tragedy for over sixty-five years and has carefully reconstructed the history of the Holocaust in Provence, the Vaucluse, and its main city, Avignon.
Germany invaded southern France in November 1942 and the German police made abundant use of freelance Jew hunters, who eagerly seized the opportunity. The details of Nazi and Vichy anti-Semitic policy and the mechanisms of collaboration with its Mafia component have never been analyzed with such accuracy.
Isaac Levendel holds a PhD in computer science from the University of Southern California and is the author of the memo Not the Germans Alone, published in 2002.
Bernard Weisz is a journalist and researcher.
About the Author
Isaac Levendel was born in Avignon, France, in 1936 and is the author of Not the Germans Alone, with a preface by Robert O. Paxton (Northwestern U.P.). He is a software engineer and lives in Chicago, IL Bernard Weisz was born in Marseille, France, in 1946. He is a teacher and journalist and lives in Avignon, France.
Advertisement