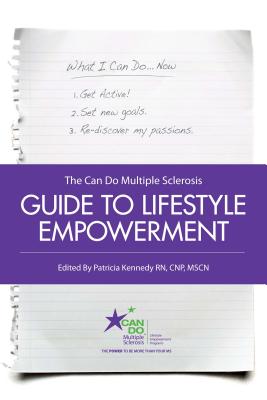 The Can Do Multiple Sclerosis Guide to Lifestyle Empowerment (Paperback)
Demos Medical Publishing, 9781936303182, 184pp.
Publication Date: July 18, 2012
Description
Incorporating exercise, nutrition, and positive thinking, the "Guide to Lifestyle Empowerment" shows you how to move the focus from what you "can't do" by putting it on what you "can do" to live fully with multiple sclerosis. When Olympic champion Jimmie Heuga founded the Can Do Multiple Sclerosis non-profit organization in 1984, people with multiple sclerosis were told to take it easy and avoid straining themselves in any way. Those days are long gone.
The Can Do MS organization provides empowerment programs to more than 10,000 people in the United States and Canada each year. Some of those programs are done in collaboration with the National Multiple Sclerosis Society. In this guide, a multidisciplinary team of experts from the organization have compiled more than 20 years' worth of knowledge to share their unique approach to whole body wellness.
The lifestyle empowerment guide provides the information and motivation to help you: Get active again and stay physically fit Manage symptoms to make every day easier Improve your mood and tackle cognitive difficulties Develop a plan to eat better to stay energetic and healthy Build an MS team for complete health care.
About the Author
Pat Kennedy has been working in the field of MS since 1987. For most of her MS career she has been providing patient care. Pat serves on the Board and is President-elect of the International Organization of MS Nurses. In addition, she serves as a Clinical Consultant for the National MS Society and is a member of the Client Education Committee. She is active in the Consortium of MS Centers and is on the editorial board of the International Journal of MS Care. In addition, Pat is the Nurse Educator for Can Do MS
Advertisement