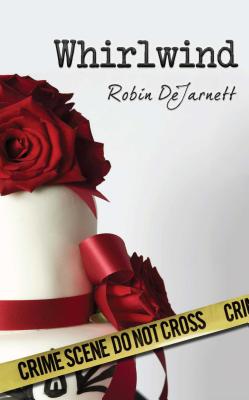 Whirlwind (Paperback)
Omnific Publishing, 9781936305506, 264pp.
Publication Date: December 21, 2010
Description
Love at first sight is a myth to aspiring journalist Melissa Williams, but when she meets Jason McAlister at a friend's wedding, a Cinderella-like fantasy turns her no-nonsense world upside down. She sees in his penetrating blue eyes not just an evening, but a lifetime together that includes much more than a glass slipper and a kiss. Realizing she shared a few salacious emails with Jason months ago, a humiliated Melissa loses herself in the crowd, thankful he doesn't know who she is. But he does know-and with a gentle touch and a steamy kiss, he soon picks up their flirtation right where it left off. As midnight strikes, Melissa succumbs to Jason's sexy pull, unaware that a woman's body has been discovered in the wake of the party. When evidence points to Melissa as the killer's next target, the lines between fantasy and reality blur. She goes into hiding, charmed by one mysterious man and hunted by another. Cinderella lost a shoe-Melissa could lose both her handsome prince and her life.
About the Author
A mom of two and wife of one, Robin didn't start out thinking she'd be a writer. A bit of a tomboy growing up, it was science and math that kept her busy through most of her life. What no one told her was writing is just as important in those disciplines! While she enjoyed the challenges that engineering and computers gave her, she found herself drawn to more and more creative activities - training, team building, and of all things, documentation development. That was the fun stuff - who knew it could get even better? Robin continues to write from her home in San Jose, California. She volunteers at her kids' schools and is an official 'band mom.' She loves to travel, both with and without her family, and uses her experiences to make her stories as realistic as possible. Her vices include Sudoku (on her laptop) and chocolate.
Advertisement