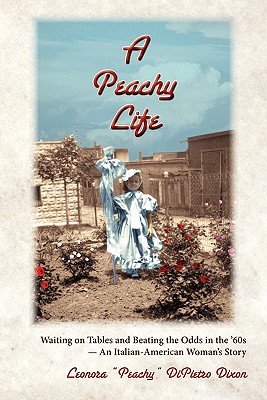 A Peachy Life (Paperback)
Citylit Press, 9781936328048, 209pp.
Publication Date: April 1, 2011
* Individual store prices may vary.
Description
Born into an Italian-Catholic family in a tight-knit Baltimore neighborhood, Leonora Dixon recalls the happy days of an innocent childhood. But how would she find the courage to leave a horrible marriage, provide for her daughters, and take charge of her future? "Peachy" Dixon's story is typical of girls born into immigrant families at the onset of World War II. They grew up in the 1950s and '60s immersed in stereotypical roles for women. So when the "man of the family" turns out to be an abusive drug addict, where is a woman and mother to turn? Her story is unique for the time in that she made bold decisions, but the right ones for the safety of her family. After a series of waitressing jobs at some of Baltimore's most famous restaurants, where she surrounded herself with friends, Leonora now looks back at what has been a "peachy" life.