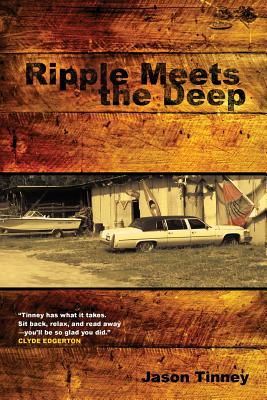 Ripple Meets the Deep (Paperback)
Citylit Press, 9781936328192, 122pp.
Publication Date: October 1, 2014
* Individual store prices may vary.
Description
A man attempts to make a fresh start by reclaiming domain over his yard with the last birthday gift from his ex-wife, a lawnmower. A couple discovers Faulkner, shrimp and grits, Morgan Freeman, and how much they don't know about each other. A son reconnects with a distant father and his dog while "bucket-sitting" on a frozen lake. Weaving through these stories and more, a wandering musician-tackle box full of harmonicas in tow-is audience to his transient neighbors residing at a La Quinta Inn and Suites. At times funny, often close to the bone, always poignant, Ripple Meets the Deep defines the voice of a true storyteller whose tales of flawed people are at once local and expansive. Jason Tinney is a fiction writer, poet, and freelance journalist. He co-founded and performs with Donegal X-Press and The Wayfarers. He lives in Maryland.