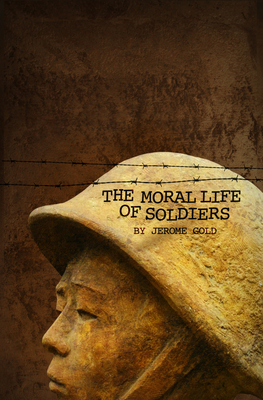 The Moral Life of Soldiers (Paperback)
A novel and five stories
Black Heron Press, 9781936364022, 270pp.
Publication Date: February 26, 2013
* Individual store prices may vary.
Description
"The Moral Life of Soldiers: the American Education of a People's Army Officer" is a novel-as-memoir related by an elderly officer from the People's Army of Viet Nam, recalling his experience in the American army's Special Forces before the Vietnam War. The story is an investigation into a soldier's decision to take up arms against his former comrades. On another level, it is about the relations between men, and between men and women. And it is about the costs of love that one must sometimes pay. The novella, "Paul's Father," is set in Georgia just before school integration in the South. It focuses on a white family relocated to Georgia from the North, and the moral compromises they must make to live among their white neighbors, and the compromises they resist making.
About the Author
Jerome Gold is the author of thirteen books, including the fiction collection, The Moral Life of Soldiers, and Paranoia & Heartbreak, a memoir of the years he spent as a rehabilitation counselor in a prison for children. He lives in Seattle, Washington.
Praise For The Moral Life of Soldiers: A novel and five stories…
"Jerome Gold, whose Sergeant Dickinson is one of the finest novels to emerge from the Vietnam War, once again has created, in The Moral Life of Soldiers, a relentless barrage of deadpan tragedy and redemptive comedy." — Ivan Goldman, author of Isaac: A Modern Fable
"This introspective … collection, made up of four stories, a novella, and a short novel, comes from Gold (Sergeant Dickinson), who served in Vietnam with the Special Forces. The novella, "Paul's Father," introduces Paul Donaldson, who appears throughout the collection. During the 1950s, Paul's father Herb moves his family from Chicago to segregated Georgia. After trying to buy a car for his black cook, Herb is run out of town. The family relocates to California and Paul never forgives his father for refusing to stand up for himself, setting the stage for the rest of the collection. The short story quartet fleshes out Paul's adolescence in the California desert, where he gets into fights with a motorcycle gang and falls in love for the first time. In the eponymous short novel, an unnamed Vietnamese army veteran writes his memoir, relating, in a detached voice, how he entered South Vietnam's military and, through the officers exchange program, befriended Paul in Panama before he shipped off to Vietnam. Returning home, the officer joined the National Liberation Front, taking up arms against his old American army pals. Concerned with the "moral ambiguity" of soldiers, the collection delves into the muddled experiences and allegiances of life during wartime." — Publishers Weekly
"Paul is one of two protagonists in this spare, elliptical collection. Paul's moral education is presented in a series of often disjointed events from his youth, sketchily remembered in middle age. They touch on his reactions to life in the segregated South of the 1950s and his sometimes chaotic adolescence in southern California, which culminates in his desire to become very big and very tough. The second protagonist is an elderly man who served in the South Vietnamese Army, was trained by the U.S. Army, and ultimately switched sides and fought for the North. His tale is more linear than Paul's, but it focuses almost entirely on his time in a remote Panamanian village with a handful of U.S. Special Forces sergeants. The men seem to have no duties, until they begin to be sent to Vietnam; in time, the narrator returns as well. Gold, whose Sergeant Dickinson (1999) focused on the savage reality of combat, eschews it almost entirely in this book. Here, he's proceeding by indirection." — Thomas Gaughan, Booklist, February 2013
"The Moral Life of Soldiers…is a novel and five stories in which one is told by an elderly officer retired from the People's Army of (North) Vietnam. It is about the reasons a man takes up arms. In a novella that is part of the book, 1950's Georgia is evoked in a story about a white family that moves there from the north and the moral compromises they must make to live peacefully among their white neighbors and the compromises they resist making. This is, in many ways, an unsettling group of stories, but one that asks the reader to question his or her beliefs." — Alan Caruba, Bookviews-April 2013