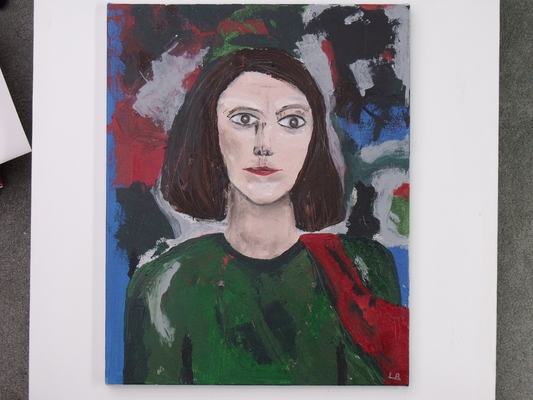 The Bohemians (Paperback)
Black Heron Press, 9781936364039, 240pp.
Publication Date: July 12, 2013
* Individual store prices may vary.
Description
In 1924 New York, Lil (short for Lillian) Moore, an artist, and Leon Shaffer, an accountant, narrate this Jazz Age story of triangular love, art and its future, willing and unwilling sacrifices, heroes and heroines, dreams, visions and illusions, music, insanity, insomnia, fame and the lack of it, and how each era is similar and different from our own. Lil's patrons, Mr. and Mrs. Becker, have interesting, themed parties at their country home. Their lion, Herbert, is wise and a good companion. Alice Thompson, a talented visual artist, and George Holman, an attractive older man and owner of the 191 Gallery, are loosely based on Georgia O'Keefe and Alfred Stieglitz. Marco, a piano player, and Izzy, an African American singer, are also members of the Bohemian group. Lil's desires and needs, as well as Leon's attraction to her, form the plot, which includes philosophical discussions at a Chinese restaurant Round Table, a women's art exhibition at George's gallery, a beauty contest, Lil's wish to act in moving pictures, a visit to a museum to see King Tut, and swimming in a lake. The novel is studded with historical figures and other characters, including F. Scott and Zelda Fitzgerald, Sherwood Anderson, a Freudian analyst, gangsters, absurdist artists and art lovers, and Mary Beach, a 191 Gallery assistant with her daughter, a long, white scar, and a criminal husband. 1920s slang, the experience of art creation, psychiatric notes, newspaper advertisements, headlines, articles, reviews of popular cultural events, and current events like the Leopold's and
About the Author
The Bohemians is Laurie Blauner's third novel. Her second novel, Infinite Kindness, won an Arts Special Project award from 4Culture, a Seattle arts organization. She has other grants and awards, including an NEA and an Artist Trust award. She has published six books of poetry. Her poetry and fiction have been published in The Nation, The New Republic, Georgia Review, New Orleans Review and other journals.
Praise For The Bohemians…
"In The Bohemians, Laurie Blauner artfully captures the Jazz Age–a period that is liberating, decadent, and bewildering for Leon, the accountant, but even more so for the artist Lil, who, despite her her Bohemian recklessness and disdain for social norms, is overwhelmed by the rapidly changing boundaries of her world. Tight as a stretched canvas and colorful as a still-life of split-open ripe fruit, Blauner's prose captures both the gullibility and skepticism of her characters amid the naivete and boldness of the time. The crafty inclusion of sensationalist news stories, ads for remedies, and cameos by F. Scott Fitzgerald and others of the famed Algonquin makes this novel, in the lingo of the day, the 'bee's knees.'" — Donna Miscolta, author of When the de la Cruz Family Danced
"Blauner's language is exquisite. Every page has another delight, the unexpected turn or phrasing, the striking detail and vivid image. In this story of artists and lovers, you'll feel you've entered one of the character's paintings, the brushstrokes sure, the colors fantastical. It's wonderful reading prose written by a poet." — Sharman Apt Russell, author of Hunger: an Unnatural History, and Standing in the Light
or
Not Currently Available for Direct Purchase