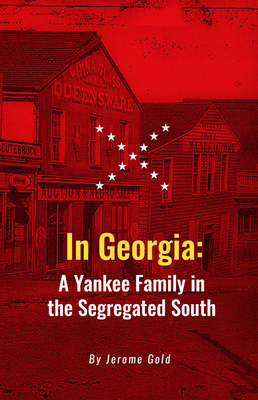 In Georgia (Paperback)
A Yankee Family in the Segregated South
Black Heron Press, 9781936364275, 130pp.
Publication Date: May 18, 2018
* Individual store prices may vary.
Description
In Georgia, a collection of eight stories and a novella, is set in Georgia just before school integration in the South. The title story focuses on a white family relocated to Georgia from the North, and the moral compromises they must make to live peacefully among their white neighbors, and the compromises they resist making. This story shows some of the effects the Supreme Court decision on Brown v. Board of Education in 1954 had on the South and on this particular family: the Boy Scout leader who had made the early part of his career in the North but who did not want his children going to school with black children; the discovery by white children who had never known black people except by reputation, of what segregation meant to other human beings; the violence of white supremacist groups and the cover-up of this violence by elected officials. These stories show, in different ways, how both oppressors and oppressed are prisoners of the same system. Most of the stories in this collection are autobiographical.
About the Author
Jerome Gold is the author of fifteen books, including The Moral Life of Soldiers and the memoir, Paranoia & Heartbreak: Fifteen Years in a Juvenile Facility. Russell Banks said about this book: "I've finished reading Jerome Gold's terrific book cover to cover without a break… It's a powerful and very tenderhearted book without a soupçon of sentimentality. Unforgettable!" Mr. Gold's novels include Sergeant Dickinson, about which the New York Times Book Review said: "[It] belongs on the high, narrow shelf of first-rate fiction about battlefield experience." He has published stories, essays, reviews and poems in Chiron Review, Moon City Review, Fiction Review, Boston Review, Hawaii Review, and other journals.
Praise For In Georgia: A Yankee Family in the Segregated South…
"In a world facing ongoing social, political, and environmental challenges, the stories in this collection could not be more relevant... Fans of fiction that engages while also provoking thought and discussion may find much to appreciate in this book." — Nicole Yurcaba, US Review of Books
"Jerome Gold has been in danger most of his adult life, in ways both visible and hidden. As a soldier in Vietnam and later as a rehabilitation counselor in a Washington state juvenile facility, his survival hung on luck and intelligent caution, some days in equal measure. As a writer, he seems to live with the same ratio of risk and careful craft." — Kimberly Marlowe Hartnett, The Seattle Times
"Jerome Gold looks into the darkest corners of contemporary life, telling us without mercy exactly what he finds." — Judith Roche, The Stranger
"In a world facing ongoing social, political, and environmental challenges, the stories in this collection could not be more relevant. Fans of fiction that engages while also provoking thought and discussion will find much to appreciate in this book." —Nicole Yurcaba, US Review of Books 
or
Not Currently Available for Direct Purchase