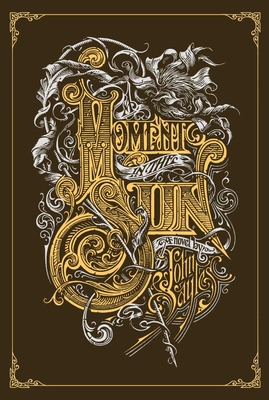 A Moment in the Sun
Hardcover

* Individual store prices may vary.
May 2011 Indie Next List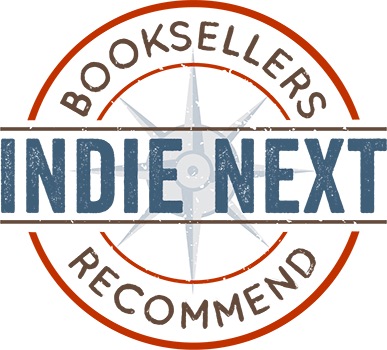 "Spanning five extraordinary years at the turn of the 20th century, A Moment in the Sun captures a pivotal moment of global social and political change, the charge toward industrialization, the dawn of United States imperialism, racial strife, and celebration. Sayles' genius is in allowing his characters' voices to come alive, each recounting adventure, violence, tribulation, or discord, each becoming more vivid than the last, as dialogue and dialects dance off the page. This is Sayles' major work, a sprawling epic, a gripping yarn, a literary Guernica."
— Kevin Hunsanger, Green Apple Books, San Francisco, CA
View the List
Description
It's 1897. Gold has been discovered in the Yukon. New York is under the sway of Hearst and Pulitzer. And in a few months, an American battleship will explode in a Cuban harbor, plunging the U.S. into war. Spanning five years and half a dozen countries, this is the unforgettable story of that extraordinary moment: the turn of the twentieth century, as seen by one of the greatest storytellers of our time. Shot through with a lyrical intensity and stunning detail that recall Doctorow and Deadwood both, A Moment in the Sun takes the whole era in its sights--from the white-racist coup in Wilmington, North Carolina to the bloody dawn of U.S. interventionism in the Philippines. Beginning with Hod Brackenridge searching for his fortune in the North, and hurtling forward on the voices of a breathtaking range of men and women--Royal Scott, an African American infantryman whose life outside the military has been destroyed; Diosdado Concepc on, a Filipino insurgent fighting against his country's new colonizers; and more than a dozen others, Mark Twain and President McKinley's assassin among them--this is a story as big as its subject: history rediscovered through the lives of the people who made it happen.

Praise For A Moment in the Sun…
A NEW YORK TIMES TOP 100 NOTABLE BOOK OF 2011

"[A Moment in the Sun's] true importance lies not in its rearview relevance but in its commitment to recalling in heroic detail a little-known and contradictory historical moment, a sunny time of American pride but also of hubris in sun-beaten locales… Sayles is not a neutral channel, but in his respect for facts both documented and extrapolated, he is devoted to offering us a new understanding of the past."
—Tom LeClair, New York Times Book Review

"A brutal picaresque complete with melancholy whores, militaristic robber barons, desperate cutthroat prospectors, and puppet soldiers... His period slang rings dead-on perfect. [Sayles's] great achievement is to illuminate the parallel between imperialism and racism in turn-of-the-century America—indeed, to shine so glaring a light on it that even if we screw our eyes shut, the horror remains."
—William T. Vollmann, Bookforum

"Independent filmmaker John Sayles has managed to create a work that is both cinematic and literary in its scope and style—a blend so entrancing that you could polish off its 955 pages in one long weekend. It begins in 1897 during the Yukon gold rush and takes us into the Spanish-American war, the Filipino fight for independence, racial injustice and the plight of working people throughout the United States. Short, powerful chapters follow four unconnected characters to create a mosaic of America as a nascent superpower, underscoring the personal and cultural consequences of its ambitions. If you only read one book this summer, make it A Moment in the Sun."
—Lucia Silva, NPR's Morning Edition

"Following four major characters and dozens of sharply drawn smaller ones, Moment jumps from a horse thief's prison break to a Filipino revolutionary secretly photographing a government execution, creating a story so big that even the larger-than-life characters that Sayles weaves into his narrative are dwarfed by comparison. Pick up McSweeney's gorgeous mock-leather-and-gilt tome—taking care to lift with your knees—and you'll find that the 950-page book moves far more quickly than its bulk might suggest."
—Sam Adams, The Onion A.V. Club

"John Sayles may be better known as a filmmaker (Lone Star, Eight Men Out, and my favorite, Return of the Secaucus 7) than as a novelist, but this drama spanning five years, and stretching from Cuba to the Philippines, proves him to be a great fiction writer. The conscience that infuses his earlier work is evident in this novel, and if you're looking for a summer reading challenge with a big payoff, this may be your book. Sayles tells a story of American racism and American imperialism at the turn of the century, through a kaleidoscope of imaginary and real-life characters, including Joseph Pulitzer, William Randolph Hearst and Mark Twain."
—Elizabeth Taylor, Chicago Tribune (Editor's Choice)

"Sayles is a terrific writer. His breathtaking precision and attention to detail can make E.L. Doctorow's historical novels look puny and slapdash by comparison. His ability to map the intersections of scores of plots and hundreds of fictional and real-life characters is truly stunning."
—Adam Langer, San Francisco Chronicle

"A Moment in the Sun's moment is now, a strapping 935 pages, a sprawling U.S.A.-style novel that, something like the John Dos Passos classic, follows a group of characters in parallel tracks as they traverse the America of 1897, taking in the Yukon gold rush, the Spanish-American War in the Philippines, and the advent of movies. Like all Sayles films and novels, it's drenched in a detailed, loving awareness of time and place."
—Philadelphia Inquirer

"Absolutely vivid... Sayles's creative strengths are on full display."
—Newsweek/The Daily Beast

"In his most spectacular work of fiction to date, filmmaker Sayles combines wonder and outrage in a vigorous dramatization of overlooked and downright shameful aspects of turn-of-the-nineteenth-century America.… Crackling with rare historical details, spiked with caustic humor, and fueled by incandescent wrath over racism, sexism, and serial injustice against working people, Sayles' hard-driving yet penetrating and compassionate saga explicates the 'fever dream' of commerce, the crimes of war, and the dream of redemption."
—Donna Seaman, Booklist (starred review)

"Though known best as a filmmaker (Eight Men Out), Sayles is also an accomplished novelist (Union Dues), whose latest will stand among the finest work on his impressive résumé. Weighing in at nearly 1,000 pages, the behemoth recalls E.L. Doctorow's Ragtime, Pynchon's Against the Day, and Dos Passos's USA trilogy, tracking mostly unconnected characters whose collective stories create a vast, kaleidoscopic panorama of the turn of the last century."
—Publishers Weekly (starred review)

"Sayles's cat-squasher of a book... pulls all his characters onto a huge global stage, setting them into motion as America goes to war against Spain and takes its first giant step toward becoming a world power. The narrative is full of historical lessons of the Howard Zinn/Studs Terkel radical-revisionist school, but Sayles is too good a writer to be a propagandist; his stories tell their own lessons and many will be surprises... [A Moment in the Sun is] a long time in coming, with an ending that's one of the most memorable in recent literature. A superb novel."
—Kirkus (starred review)
McSweeney's, 9781936365180, 955pp.
Publication Date: May 17, 2011
About the Author
John Sayles's previous novels include Pride of the Bimbos, Los Gusanos, and the National Book Award-nominated Union Dues. He has directed seventeen feature films, including Matewan, Lone Star, and Eight Men Out, and received two Academy Award nominations. His latest film, Amigo, was completed in 2010.
or
Not Currently Available for Direct Purchase