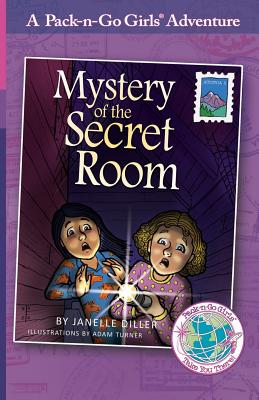 Mystery of the Secret Room (Paperback)
Austria 2 (Pack-N-Go Girls Adventures #2)
Worldtrek Publishing, 9781936376032, 122pp.
Publication Date: March 14, 2014
Other Editions of This Title:
Hardcover (5/15/2017)
* Individual store prices may vary.
Description
Welcome to Austria
It's raining so Brooke and Eva have nothing to do but play hide and seek in the castle's attic. It's just an ordinary game on an ordinary rainy afternoon. But then Brooke stumbles into a room everyone has forgotten for decades. A beautiful porcelain doll sits at a table set for tea for two. It's as if she's been waiting for Brooke and Eva to arrive.
2017 Literary Classics Gold - Best Series - Young Reader
2017 Moonbeam Children's Book Award Silver - Best Chapter Book Series
2014 Moonbeam Children's Book Award Gold - Best Chapter Book Series
About Pack-n-Go Girls
Designed by girls for girls who love to play and travel, Pack-n-Go Girls engages the imagination of children ages 6-9 by introducing them to different countries around the world. Pack-n-Go Girls early chapter book adventures are packed with spooky mysteries, international friendships, and lots of fun and easy multicultural learning. Check out the Pack-n-Go Girls website for more learning fun and FREE learning activities: www.packngogirls.com