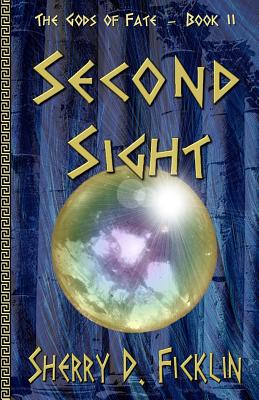 Second Sight (Paperback)
Gods of Fate Series
Dragonfly Publishing, Incorporated, 9781936381074, 188pp.
Publication Date: April 2, 2011
* Individual store prices may vary.
Description
When the man Grace Archer loves is pulled into the Underworld, she will stop at nothing to get him back. Her quest is complicated by the fallen god Samael, who is on the loose with a dangerous relic that puts all the immortals in jeopardy. With her powers on the fritz, Grace must help track down Samael and retrieve the deadly Eye of Hera before any more gods fall victim to his madness. Daughter of the Greek Goddess Pandora and the Greek God Prometheus, Grace must dig deep to find the power she needs to infiltrate Hades and convince the God of the Dead to release Chris. But when you make a bargain with the devil, you pay with your soul. Book II of the Gods of Fate Series (Young Adult Fantasy) released 2011 by Dragonfly Publishing, Inc. www.dragonflypubs.com]
About the Author
Sherry D. Ficklin can often be found haunting the racks at her local bookstore with a white hot chocolate in one hand and a stack of books in the other. A former military brat, and later military wife, she grew up all over the country. She now lives in Colorado with her husband, four children, two dogs, and an ever fluctuating number of chickens and house guests. For more information on Sherry and her books check out her official website at www.sherryficklin.com.