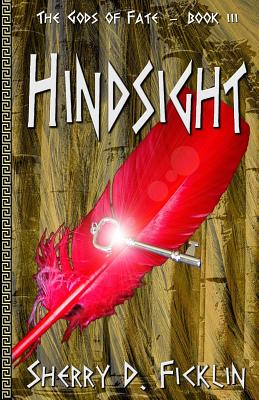 Hindsight (Paperback)
The Gods of Fate
Dragonfly Publishing, Incorporated, 9781936381388, 164pp.
Publication Date: February 6, 2012
* Individual store prices may vary.
Description
Grace Archer has come into her full powers as an immortal and has taken up the mantle offered by her father, Prometheus. Leaving behind everything and everyone she loves, Grace becomes a pawn in a dangerous game that threatens to undo an ancient truce between Gods of Olympus and the Fae. Can Grace find a way to prevent war or will she become the Harbinger predicted by the Gods of Fate? The Gods of Fate (Book 3) - Young Adult Fantasy (PG) - Released in 2012 by Dragonfly Publishing, Inc.]
About the Author
Sherry D. Ficklin can often be found haunting the racks at her local bookstore with a hot chocolate in one hand and a stack of books in the other. A former military brat and later a military wife, she grew up all over the country. She now lives in Colorado with her husband, four children, two dogs, and an ever fluctuating number of chickens and house guests. Sherry is the author of The Gods of Fate young adult fantasy series, which includes: Foresight (Book I), Second Sight (Book II), and Hindsight (Book III).