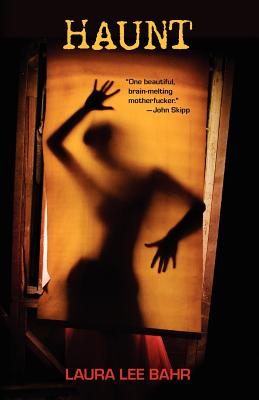 Haunt (Paperback)
Fungasm Press, 9781936383894, 316pp.
Publication Date: September 1, 2011
* Individual store prices may vary.
Description
Haunt is a tripping-balls Los Angeles noir, where a mysterious dame drags you through a time-warping Bizarro hall of mirrors. She's the girl of your dreams. Too bad she's dead. OR IS SHE? In Haunt, "you" are the hapless corporate tool and rock star wannabe turned private Dick. Here, even your most inconsequential choices can make all the difference between a Hollywood ending on the beach and sucking cock for clues. This is genial lowbrow high lit weirdness: the funny, punchy cousin of Danielewski's House of Leaves, a Vonnegut and Salinger pate on a choose-your-own cracker, with a lapdance from Nancy Drew. As much fun to make as it is to eat Laura Lee Bahr is an award-winning indie actor/playwrite/screenwriter with a gift for the hilariously, tragically absurd. Haunt is her first novel.