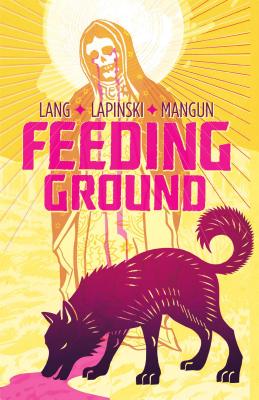 Feeding Ground
Hardcover

* Individual store prices may vary.
Description
Foreward by Luis Alberto Urrea A new nightmare plagues the Mexico-Arizona border. A famine caused by Blackwell Industries drives Diego Busqueda, a noble coyote, to lead a band of Mexican border crossers across the unforgiving Devil's Highway, a desert cursed with blistering days and deadly nights. Back home, Diego's daughter, Flaca, discovers that something hungrier prowls the factory fields. Stalked and persecuted, can the Busqueda family maintain their dreams of immigration or will the unspeakable horrors of the desert tear them apart? On the Feeding Ground, there is no freedom without sacrifice...
Archaia, 9781936393022, 184pp.
Publication Date: October 11, 2011
About the Author
Swifty Lang was born in Liege, Belgium and raised in South Florida. After graduating from Brandeis University, he received his MA in Film Studies from the University of Amsterdam. He is a reformed film critic whose writing and interviews have been featured in Sh'Ma and the Miami New Times. He began his horror career stealing glances into his father's medical oddity textbooks. He lives in Brooklyn, New York now.
or
Not Currently Available for Direct Purchase