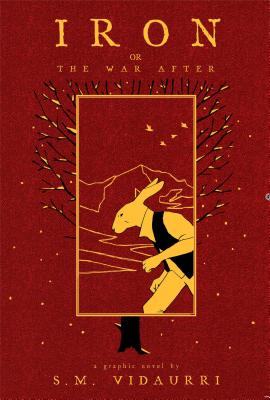 Iron: Or, the War After (Hardcover)
Or, the War After
Archaia Entertainment, 9781936393282, 152pp.
Publication Date: January 1, 2013
Description
It is the aftermath of a long war, in a world of constant winter. An intelligence spy from the Resistance -- the rabbit, Hardin -- steals secret information from a military base of the Regime. His actions set off a chain of events that reverberates through the ranks of both sides, touching everyone from Pavel the crow to Giles the goat, from the highest-ranking officials to the smallest orphaned child. When the snow finally settles, who will be the true patriot and who the true traitor?
About the Author
Shane-Michael Vidaurri received a BFA in Illustration from the University of the Arts. His work has been exhibited in numerous galleries and publications, including WIN magazine, The Indypendent, and Powerpop Comics. He currently lives and works in New Jersey. His apartment is filled with many animals.
Advertisement