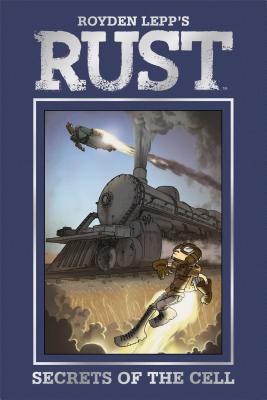 Rust, Volume 2 (Hardcover)
Secrets of the Cell
Archaia, 9781936393589, 200pp.
Publication Date: December 25, 2012
Description
After a second robot attack on the Taylor farm, Roman, Oswald, and Jet begin to seek answers to the mysteries of the past. Oswald becomes more and more suspicious of Jet's connection to the robots, while Jet himself tries to connect with the flesh-and-blood family that has harbored him.
About the Author
Royden was born at very young age on the Canadian prairies of Manitoba. He grew up the son of an oil painter and a farmer and he's been drawing since he could hold a pencil. Royden failed his 12th grade Art class for drawing comics instead of assignments, and was kicked out of 10th grade Math for animating in the corner of his textbook. He now writes and illustrates childrens books and graphic novels while working full time as an animator in the Seattle games industry. He lives in the Seattle area with his wife, Ruth.
Advertisement