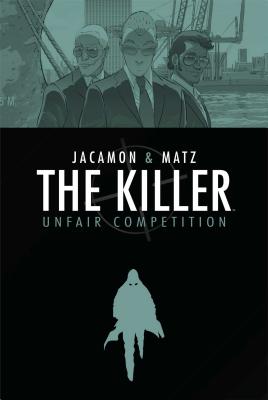 Unfair Competition (Hardcover)
Archaia Entertainment, 9781936393695, 115pp.
Publication Date: July 30, 2013
About the Author
In 1998, Matz's hit series, The Killer, with artist Luc Jacamon, made its comic book debut. It became a bestseller that found its way onto the shelves of bookstores in many countries, all the way to the USA with Archaia. It was then optioned by Paramount for a movie that has drawn the interest of director David Fincher ("The Girl with the Dragon Tattoo"). Matz has also created a new line of comic books, Rivages/Casterman/Noir, which are adaptations of noir novels. But Matz's day job for the last 15 years has been to write for the videogame industry, as he has been an employee at Ubisoft. Now in charge of the writing department, Matz has been involved with games such as "Splinter Cell," "Ghost Recon," "Rainbow Six," "Prince of Persia," and the "Assassin's Creed" series.
Advertisement