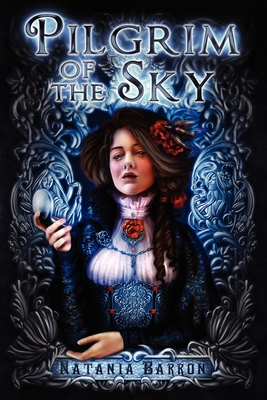 Pilgrim of the Sky (Paperback)
Candlemark & Gleam, 9781936460090, 324pp.
Publication Date: December 13, 2011
* Individual store prices may vary.
Description
Just when Maddie Angler thinks she's over the death of her longtime boyfriend, Alvin, she discovers that he's not only alive, but he may just be part god. And a killer. Now it's up to her to unite Eight Worlds she didn't even know existed in the first place, before chaos reigns. Praise for Pilgrim of the Sky: ..". a lush, dreamy fable - both vintage gothic, and modern mystery ... lovingly laced with magic and darkness from start to finish." -- Cherie Priest, NYT bestselling author of Boneshaker "Barron's book is a sexy trek through alternate worlds, with a fascinating and detailed mythology. This one is a steampunk tale that doesn't play by the rules." -- Mur Lafferty, award-winning author and podcaster of Heaven and Hell "A brilliant, eloquent adventure through time, space, and the human heart." -- Jonathan Wood, author of No Hero.