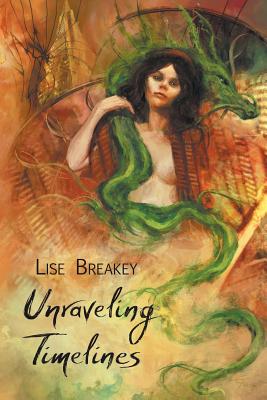 Unraveling Timelines
Paperback

* Individual store prices may vary.
Description
Peter Chang is an unassuming young man from San Francisco who wonders how he got the stockbroker job he is so obviously unqualified for. One night, his boss' daughter emerges from the wall in his office, pursued by killers. Smitten, Peter helps her escape -- and the life he understands disappears as he is snatched from one alternate timeline to another.
Nikki Varian is a bohemian rebel whose overbearing father uses his time-traveling power to create alternate timelines and exploit them for profit. But when the old man is murdered, her quest to find his killers and preserve what is left of her family leads her to the horrifying truth: that alternate timelines can be destroyed as well as created.
When Nikki is captured by the survivors of her father's xenophobic extermination campaign, Peter must discover his own mysterious power in order to save her. Together, Nikki and Peter must find a way to make peace with her father's implacable enemies -- or the timeline that they both call home will be the first of many to unravel.
Candlemark & Gleam, 9781936460755, 304pp.
Publication Date: August 31, 2017
About the Author
Lise started out writing fantasy role-playing game articles and books but has also written science fiction intermittently over the last 25 years. In her day job, she is an attorney, handling indigent criminal appeals and writs in the California Courts of Appeal. She also invented the traffic sign which reads "Resume Being Unprepared To Stop." She lives with her family in La Mesa, California. Her best writing occurs in various coffeehouses in La Mesa Village.