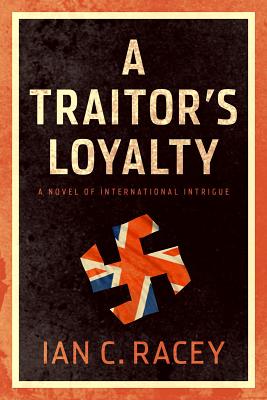 A Traitor's Loyalty: A Novel of International Intrigue (Paperback)
A Novel of International Intrigue
Vantage Point, 9781936467310, 352pp.
Publication Date: May 1, 2012
* Individual store prices may vary.
or
Not Currently Available for Direct Purchase
Description
It is 1971, twenty-five years after Germany's victory in the Second World War, and Hitler has just died.  Four years ago, Simon Quinn walked away from a brilliant career with MI-6, the British Secret Intelligence Service, but now, MI-6 has blackmailed him into returning to Berlin.  His mission: locate Richard Garner, a British spy who has disappeared and is suspected of defecting.  He enlists the help of Ellie Voss, a German woman who opposes Nazi rule but still considers herself a German patriot.  Soon, Ellie finds out Quinn's secret: that he was born in Germany, not England, and that his family fled to London soon after Hitler came to power--because they were Jewish.

No sooner do the two of them find Garner than he is assassinated by British operatives who have been secretly shadowing Quinn.  Quinn discovers a startling truth-- why Garner went into hiding. A secret treaty between Britain and Germany is about to be signed, which will end the Cold War by making Britain a German satellite state.  Pursued by both the Gestapo and MI-6, Quinn and Ellie's only hope of stopping the treaty is to get news of it to Reinhard Heydrich, a powerful Nazi angling to become Hitler's successor.  But that means Quinn will have to come to terms with the fact that he is helping to become ruler of Germany the man who was essentially the architect of the Holocaust.
 
About the Author
IAN C. RACEY grew up in Yorkshire, New England and Florida. He lives in Northern Virginia with his wife and children.
Advertisement