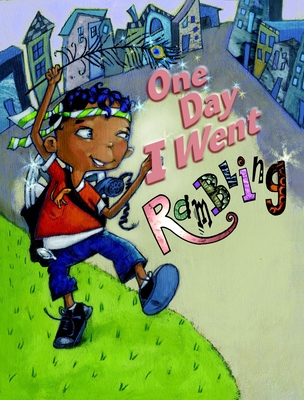 One Day I Went Rambling (Hardcover)
Bright Sky Press, 9781936474066, 24pp.
Publication Date: April 1, 2012
* Individual store prices may vary.
Description
When Zane goes rambling, his friends call him crazy and refuse to play along. When he finds a shining star, it doesn't bother him when his friends try to tell him it's just a hubcap. Undaunted, Zane uses his finds to create a secret project that piques his friends' curiosity.
About the Author
Kelly Goldman Bennett writes fiction and nonfiction books for children. Her other books, including Not Norman, A Goldfish Story (Candlewick), Dad and Pop (Candlewick), Your Daddy Was Just Like You (Putnam), and Dance, Y'all, Dance (Bright Sky Press), celebrate families, dancing, friends, pets, and all that goes into being a kid. Books for older readers, coauthored as "Jill Max," take on taller subjects. These include Spider Spins a Story: Fourteen Legends from Native America and Strangers in Black, a Cambodian survival story. Honors for her published works include: Oklahoma Book Award Finalist for Spider Spins a Story; Texas Institute of Letters Best Children's Book of 2005 for Not Norman, A Goldfish Story. Not Norman also received a Children's Choice Award and Oppenheim Toy Portfolio Gold Medal Award. Dad and Pop and Your Daddy Was Just Like You are USA Today's featured Father's Day books.