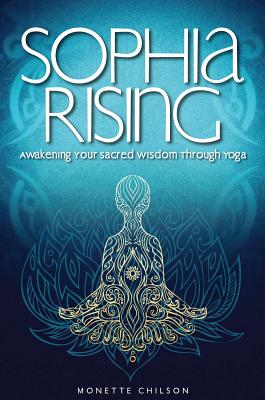 Sophia Rising: Awakening Your Sacred Wisdom Through Yoga (Paperback)
Awakening Your Sacred Wisdom Through Yoga
Bright Sky Press, 9781936474226, 148pp.
Publication Date: June 1, 2013
Description
Today, most of the 20 million yoga practitioners in the Western world don't share yoga's Eastern cultural or religious grounding, yet they feel or seek a spiritual connection from their practice. Examining yoga's philosophical underpinnings, Sophia Rising reveals how people from any faith can use yoga to create a sacred space inside themselves. Author and yogini Monette Chilson demystifies yoga and explains Sophia-- Greek for Wisdom-- the iconic face of the feminine divine found in Western religious traditions. Through information and example, she invites readers to listen for the inner voice of Sophia and meld their own spiritual beliefs with their yoga.
About the Author
Monette Chilson is a long-time yoga practitioner dedicated to making the spiritual benefits of yoga accessible to all. She is a feature writer for the Texas Yoga Association. Her writing has appeared in Yoga Journal and she speaks frequently at yoga conferences. She lives in Houston with her husband and their two children.
Advertisement