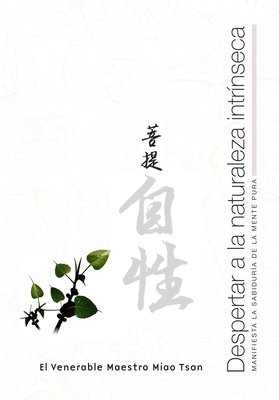 Intrinsic Awakened Nature (Paperback)
Manifesting the Wisdom of the Mind
Bright Sky Publishing, 9781936474707, 270pp.
Publication Date: October 1, 2012
* Individual store prices may vary.
Description
In the fourth book in a series of contemporary Zen studies, Intrinsic Awakened Nature, Venerable Master Miao Tsan of the Vairocano Zen Monastery explores the manner in which many Western and Eastern religions share common principles, despite the distinct ways in which they spread their teachings. Intrinsic Awakened Nature provides an important perspective on the similarities in Western and Eastern pursuit of eternity, happiness, and the ability to understand the meaning of life. Beneath their religious, linguistic, and cultural differences lies a shared core value. The superficial differences have perplexed thinkers for centuries and left many modern people conflicted about which religion or ideology most deserves their loyalty. While it is impossible for any of us to completely assimilate the different aspects of another culture without inadvertently creating a third culture, Master Miao Tsan shows readers a clear path to understanding the most important aspect of any spiritual teaching: At the source of any sound religion or ideology lies the one and only Universal Truth.
About the Author
Venerable Master Miao Tsan breaks through attachment and dogma to show the Universal Truth that lies at the heart of both Western and Eastern religions and ideologies. The abbot of Vairocana Zen Monastery in Garden Grove, California, he has conducted hundreds of meditation courses as well as several Zen-Seven and Zen-Three retreats in the United States, Mexico, and Taiwan. He lectures extensively and has given meditation courses and interviews at universities and medical centers around the world. He has a large, devoted following in both Asia and the West. He is the author of Just Use This Mind and The Origin Is Pure and several other books published internationally.
or
Not Currently Available for Direct Purchase