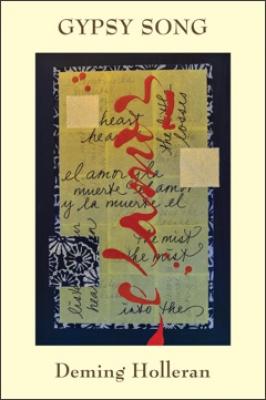 Gypsy Song (Paperback)
Antrim House Books, 9781936482764, 88pp.
Publication Date: November 18, 2014
* Individual store prices may vary.
Description
In Gypsy Song, Deming Holleran's much-awaited first book, we are rewarded with poems which refuse to flinch at life's inevitable disruptions but also revel in its manifold joys. How splendid to find such juxtaposition of honesty and empathy, head and heart, wit and sentiment, philosophy and sensuality! Cleopatra Mathis has said this about the book: "Disturbance ripples under the surface of these seemingly placid poems, the debut collection of a poet whose thoughtful maturity shines through. The difficulties of a life are not the issue here; instead, generosity, compassion, and poignancy govern what she sees: the breakage throughout time and the fault lines of what has been mended. Despite 'the keener pain' of longing, Deming Holleran's poems find a necessary acceptance and grace."
Praise For Gypsy Song…
Poet Sydney Lea has written, "To read Deming Holleran's Gypsy Song, a first volume brought forth in late middle age, is to wonder whether there mightn't be a ban on all those twenty-something volumes we encounter in an era of Creeping MFAism. This poet's wisdom is clearly the result of thinking long, hard, and compassionately about the human world. Such protracted meditation is movingly evident, for example, in her poems about a mother as she fades, both mentally and physically. No relative youngster could have captured the pathos in such a development as deftly and affectingly as Holleran does. This debut is brave, in all senses of the term."
or
Not Currently Available for Direct Purchase