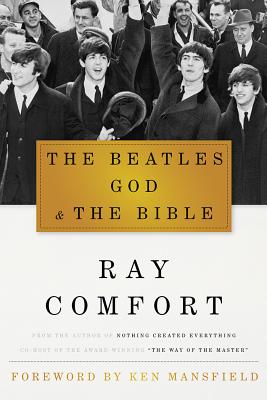 The Beatles, God and The Bible
Hardcover

* Individual store prices may vary.
Description
Not too many people know that John Lennon met Paul McCartney while at a church function, or that John was a choirboy. Nor do they know that at the height of their fame in 1965, all four Beatles professed to be atheists. Yet in 1980 John had moved from proudly stating that they were more popular than Jesus, to humbly saying. "I'm a most religious fellow... I was brought up a Christian and I only now understand some of the things that Christ was saying in those parables." As a young man, George Harrison wrote, "I want to find God. I'm not interested in material things, this world, fame—I'm going for the real goal." Later in life Ringo said, "For me, God is in my life. I don't hide from that." In the 1990s Paul said, "I'm not religious, but I'm very spiritual." He prayed for his wife when she was having trouble giving birth to their daughter, and his 2001 song "Freedom" spoke of freedom as "a right given by God." He also said, "God wouldn't have given us tears if He didn't want us to cry."
Little has been said of the spiritual side of the world's most famous music group. The Beatles, God, and the Bible changes that with its unique and fascinating insight into the spirituality of the Fab Four.
WND Books, 9781936488551, 180pp.
Publication Date: December 18, 2012
About the Author
Ray Comfort is the best-selling author of more than 70 books, including, Hitler, God and the Bible (the book that sparked the award-winning movie 180), You Can Lead an Atheist to Evidence But You Can't Make Him Think, Nothing Created Everything and, The Evidence Bible. He also co-hosts a TV program with actor Kirk Cameron, which airs in 123 countries.
or
Not Currently Available for Direct Purchase