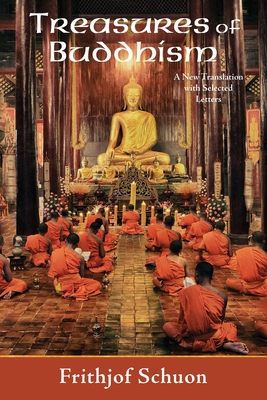 Treasures of Buddhism (Paperback)
A New Translation with Selected Letters
World Wisdom Books, 9781936597581, 272pp.
Publication Date: September 7, 2018
* Individual store prices may vary.
Description
In his classic work on the subject, perennialist author Frithjof Schuon explores the vast and varied landscape that is Buddhism. Every reader interested in Buddhism from whatever angle will here find much that speaks to his or her condition. Schuon presents Buddhism not as an historical artifact of the past but as a living spiritual force. In describing the essentials of Buddhism, he frequently makes use of comparisons with other traditions, including Western religious thought. The rich and diverse world of Buddhist art--from its statuary to the tea ceremony--is a subject treated with particular importance. A valuable section on Shinto, the indigenous Japanese tradition of the "way of the gods," concludes the book. This revised edition, containing over 75 pages of new material, features a fully revised translation from the French original as well as previously unpublished selections from Schuon's letters and other private writings. Also included is an editor's preface, editor's notes, a glossary of foreign terms and phrases, an index, and biographical notes.
About the Author
Frithjof Schuon (1907-1998) is best known as the foremost spokesman of the Perennial Philosophy. A gifted artist and poet as well as the author of over twenty books on religion, metaphysics, sacred art, and the spiritual path, Schuon's books have been translated into over a dozen languages and are respected by academic and religious authorities alike. Harry Oldmeadow was Coordinator of Philosophy and Religious Studies at La Trobe University Bendigo, Australia, until his recent retirement. He is a well-respected authority on the Perennialist school of comparative religion and the author of Frithjof Schuon and the Perennial Philosophy. He lives in Bendigo, Australia.