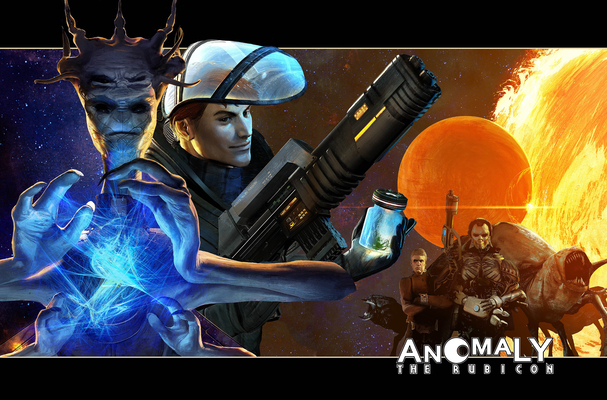 Anomaly (Hardcover)
The Rubicon
Anomaly Publishing, 9781936644148, 264pp.
Publication Date: November 15, 2017
Other Editions of This Title:
Hardcover (11/28/2012)
Hardcover (11/15/2017)
* Individual store prices may vary.
Description
Sci-fi/Adventure on a grand, painted, wide-screen scale Uncover the dark mystery of life's origins on Anomaly as evidence of earlier Conglomerate missions and experiments gone wrong come to light. Then take a trip with Jon, Samantha, Tonni, Bal'ka and Aodh to deliver the first blow in a rebellion against the seemingly omnipotent Conglomerate. They're on The Conglomerate's most fortified world during The Rubicon - a twisted mix of old Soviet Union May Day parade meets gladiatorial Olympics - complete with blood sports featuring aliens and alien creatures. It's the most widely broadcast event in the known galaxy designed to tout The Conglomerate's might. It's the perfect place for a first rebellious strike - with the help of a little technology-eating friend. All eyes are watching. Discover the most powerful aliens humans have ever encountered...and they hold Jon responsible for killing their children on Sestus Prime. Meet new characters and get reacquainted with old friends. Discover new worlds as the ground-breaking Anomaly adventure continues. Features: - The giant follow-up to the longest, original, full-color graphic novel ever published (Anomaly- Soon to be a live action film) - 264 pages of lush, oversized, digital illustrations - Stochastic printing & wide-gamut inks (the highest color fidelity available) - Free companion app (iOS/Android) with industry award nominated Augmented Reality.