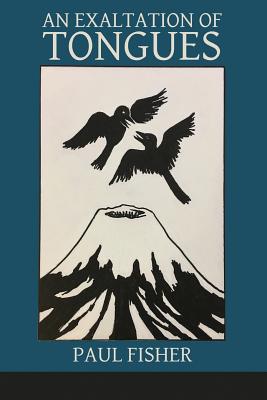 An Exaltation of Tongues (Moonpath Press)
Paperback

* Individual store prices may vary.
Description
"The way Paul Fisher sees the world and writes about it is pure delight An Exaltation of Tongues is full of astounding images and the wisdom of his shaman voice - 'from the green blood of grass / to the moon's missing half.' I love the nuances, the leaping alchemical word magic, and the vision in these poems - 'sweet as stolen honey / ladled from the Great Bear's tongue.' I love the way his poems leap between worlds, and the transparency of emotion is stunning. Every line has the magic I have come to enjoy in Paul Fisher's writing."
Diane Frank, Author of Canon for Bears and Ponderosa Pines
"Paul Fisher's An Exaltation of Tongues is accessible and then unusual, for it does not receive a spirit, speaking in tongues, unknowable and nourished somehow on high . . . Authority, instead, is given with such a light touch - to 'my tongue'; to 'your burnt tongue'; to 'double-edged" and 'severed tongues'. His poetry sustains affirmation in an unaffirming, unsustainable world."
Judith Hall, author of The Promised Folly
Moonpath Press, 9781936657322, 60pp.
Publication Date: November 9, 2017