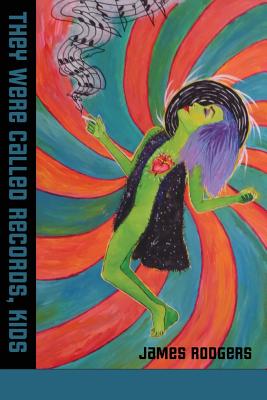 They Were Called Records, Kids
Paperback

* Individual store prices may vary.
Description
A few poems into James Rodgers' book and you realize just how much he loves
music. He loves it the way we love long summer days. He loves it the way kids love
splashing in water. He loves it the way we love our favourite book or our first kiss.
He loves it the way we love road trips or sleeping under a blanket of stars. He loves
it the way I do Music has been the soundtrack to his life, like it has been to mine.
There, every step of the way, sometimes in the background and sometimes defining
the moment, defining a relationship, or marking a beginning or an end. With
music as the centrepiece, James shares snippets of his life that go from touching or
humorous, to sad or devastating. He writes about love, innocence, nostalgia, death,
friendship and family, and does so in a way where you can relate. Whether he writes
about growing up on vinyl, working at a record store, or watching a stripper dance
to Paul Simon's Graceland, you feel you are right there with him. There is an honesty
and humbleness to his writing which is engaging and endearing. You can add James
Rodgers to the list of authors who write about music the way Nick Hornby or John
Carney do. I loved this collection of poems and I know you will too.
--Tom Landa, founding member of Juno Award winning band, The Paperboys

In this exuberant collection of keenly observed poems, NW poet James Rodgers
celebrates the contemporary music scene: the people, the places, the tunes that
are the soundtrack of our lives. Above all, this book is a tribute to the experience
of listening, watching, taking it all in--participating in the act, the fact, the sheer
joy of making and hearing music. Rodgers shares his personal take on the music
of Roy Orbison, Tom Petty, Prince, David Bowie, Elvis, The Paperboys, Sarah
Vaughan, and a friend named Mark. This poet/word musician, travels with us to
New Zealand, Ireland, from the Jokhang to the Oktoberfest to Kathmandu, from
The Rainbow Caf and Zola's Caf to concert halls and open mic venues where he
observes audiences and individuals with delight.
--Marjorie Rommel, Poet Laureate of Auburn, WA from 2015-2017
Moonpath Press, 9781936657346, 282pp.
Publication Date: February 14, 2018