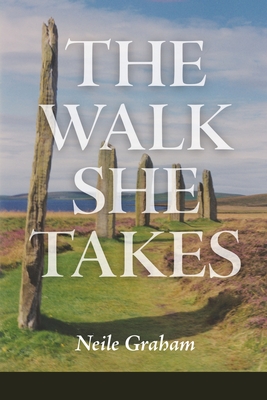 The Walk She Takes (Paperback)
Moonpath Press, 9781936657476, 110pp.
Publication Date: November 1, 2019
* Individual store prices may vary.
Description
The Walk She Takes is an idiosyncratic tour of Scotland, where a mile's walk contains remnants from the Stone Age through to the present, all in fragments of standing stones, cairns, souterrains, brochs, abbeys, castles, tenements, and crofts. These poems explore how the layers of time in these evocative sites reverberate through our own journeys. They delve into how even dark histories sharpen connections with places--and deepen
knowledge of what our past makes us, help us see how to travel forward into alien and familiar biographical and natural geographies.
Neile Graham's poetry is breathtaking and stern, abducting her audience into a realm of disturbing yet beautiful detail and experience. (Bumbershoot Arts Festival, Seattle)
This is rich stuff, daring both rant and rhapsody, crafted with much imaginative skill ... I love how intensely she leads us into greater and greater complexities, history and mythology and the most secretive parts of the heart all colliding in a grand burst of energy ... the page lighting up like a meteor shower. (Arc magazine on Blood Memory)