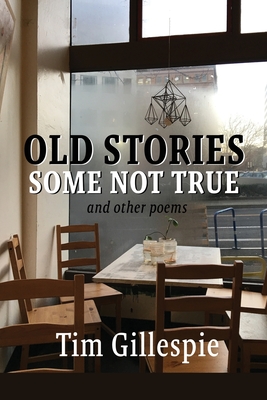 Old Stories, Some Not True and other poems
Paperback

* Individual store prices may vary.
Description
"'With poetry around me, ' writes Kalia Kao Yang in The Song Poet, 'the entire world is a garden of meaning.' This is my sensation as I read Tim Gillespie's poems, for they are rooted in a life enriched by reading the world through a teacher's eye: what lessons yearn from this old book, this rusty story, this vagabond street, this twinge in an old
heart quickened by a young life? His ways of seeing and saying reveal a hunger for meaning, apprehending, reaching through surface for grit. An errand becomes a quest, and homecoming a mythic venture. What was simple grows deep, and what was overlooked becomes vivid. Read these poems, and enter the garden of meaning."
Kim Stafford, Oregon Poet Laureate, author of Wild Honey, Tough Salt
Moonpath Press, 9781936657513, 174pp.
Publication Date: May 25, 2020