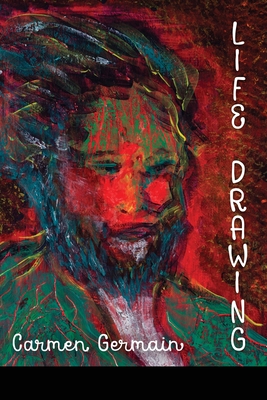 Life Drawing
Paperback

* Individual store prices may vary.
Description
"The poems in Life Drawing come from a painterly perspective that loves the colors and textures of life. Germain's sensibility is generous: 'I rummage things of childhood/ to find lost blessings' and 'What is given astonishes.' A central tension of the book is the way she grapples with life's hard paradoxes: truth versus embellishing, salt versus sugar, blood and bone versus soul. It's a poetry that embraces the ordinary and sees art as a way to both praise, and make sense of, the world."
-Joseph Powell, author of The Slow Subtraction: ALS
"In Life Drawing, Carmen Germain captures moments with a painter's eye and an appetite avid for delight: 'dawn blooming vermilion, ' unripe blackberries 'green as Chinese / porcelain, ' a moon that rises 'like a cabbage.' In 'The Fixed Stars, ' van Gogh works 'with nothing in his belly but milk / and dry bread.' Everywhere, Germain offers us the rewards of such devotion, as in 'Before Time': 'my hand in a woman's handprint / from the eleventh century, my fingerbones / in place of hers.'"
-Bethany Reid, author of Sparrow
Moonpath Press, 9781936657681, 96pp.
Publication Date: August 1, 2022