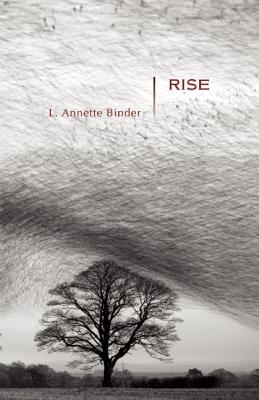 Rise (Paperback)
Sarabande Books, 9781936747313, 155pp.
Publication Date: August 7, 2012
Description
Contemporary fairy tales where the strange and surreal exist on the fringes of everyday life.
About the Author
L. Annette Binder was born in Germany and grew up in Colorado Springs. Her fiction has recently appeared or is forthcoming in "One Story, American Short Fiction, The Southern Review, Third Coast, Fairy Tale Review" and others. Her story "Nephilim" will be included in "The Pushcart Prize XXXVI." She has an A.B. from Harvard in Classics, an M.A. from Berkeley, a J.D. from Harvard Law School, and an M.F.A. from the Programs in Writing at the University of California, Irvine.
Praise For Rise…
"The complex interweaving of themes, rendered through precise detail, is akin to a powerful subterranean disturbance that sends seismographs jumping but leaves few visible effects."

Starred Review, Publishers Weekly

In one of these amazing stories a character says to her husband, Why are you smiling? You're scaring me.' That's how I feel about Rise. There is a yearning so deep in each story, something beautiful and urgent, that the book glows. L. Annette Binder arrives with worlds of empathy and strange surprise."
Ron Carlson

"Three years ago I read a story titled 'Dead Languages.' I came out of my chair. I've been in standing ovation position reading every subsequent story written by L. Annette Binder. They came exquisitely one by one, and now you are damn lucky to have them all in one wondrous volume: Rise.??
Michelle Latiolais

L. Annette Binder is a stunningly talented writer. Her stories are the stories of outsiders, gripping and heartfelt, heightened with hidden undertones of the surreal. It is this tension that makes the worlds she creates so vibrant, and allows her readers to see so deeply into these characters' souls. Rise is a beautiful book, and Binder's words cut clear and straight to the bone."
Hannah Tinti
Advertisement