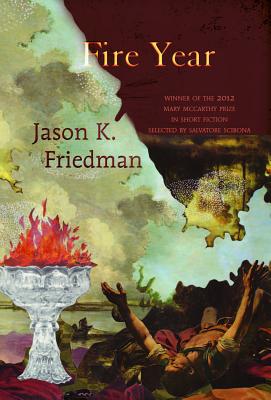 Fire Year (Paperback)
Sarabande Books, 9781936747641, 186pp.
Publication Date: November 5, 2013
About the Author
Jason K. Friedman was born in Savannah, GA, earned a BA from Yale, and an MA from the Johns Hopkins Writing Seminars. His work has appeared in literary journals and anthologies including Best American Gay Fiction and the cultural-studies reader Goth: Undead Subculture. He has published two children's books, including the thriller Phantom Trucker. He was runner-up in the Associated Writing Programs Award Series in the Novel, and he won the Karma Foundation-Moment Magazine Short Fiction Prize for "Blue," the first story in Fire Year. Jason works as a technical writer in San Francisco, where he lives with his husband, filmmaker Jeffrey Friedman, and their dog, Lefty.
Advertisement