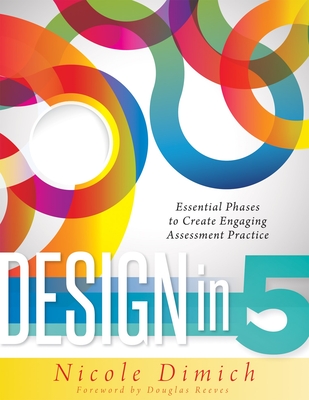 Design in 5: Essential Phases to Create Engaging Assessment Practice (Paperback)
Essential Phases to Create Engaging Assessment Practice
Solution Tree, 9781936764952, 156pp.
Publication Date: September 3, 2014
Description
Design in Five: Essential Phases to Create Engaging Assessment Practice empowers teachers to create and use effective assessments to fully engage learners. Introducing a five-phase assessment-design protocol, author Nicole Dimich Vagle explores the importance and types of assessment, the traits of quality assessment, and the ways individuals as well as teams can use the stages of the Design in Five process to create assessments that are innovative and effective and engage learners.
Readers will master each of the five phases of the process in chapters 1 through 5. Chapter 6 shows readers how to use this process with their school teams. Each chapter concludes with a "Pause and Ponder" section, containing guiding questions that readers can use as a study guide.
The book includes free, downloadable reproducible surveys, charts, and other resources, including numerous detailed examples of assessments to prompt readers as they design their own.
Advertisement