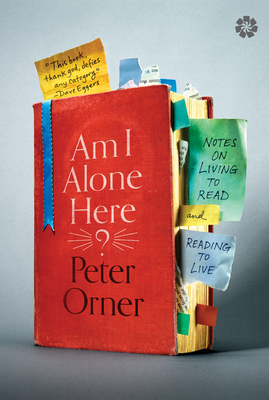 Am I Alone Here?
Notes on Living to Read and Reading to Live
Paperback

* Individual store prices may vary.
November 2016 Indie Next List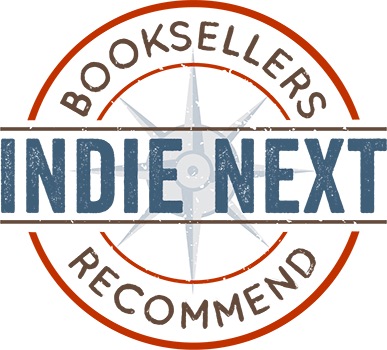 "From beloved novelist and short-story writer Peter Orner comes a collection of essays on the reading life. Orner considers Chekhov in a hospital cafeteria, Welty on a remote island. He also throws Julian Barnes out the window of a moving car - after all, who would trust a man who only talked about what he loved? Behind and around and between these meditations flit the ghosts of the author's life: his late father, his lost marriage, his self-deprecating take on his own career. The result is a book overflowing with charm - wry, delectable, and laugh-out-loud funny. Orner is a writer's writer, but he is also a reader's reader. Am I Alone Here? is an absolute treasure."
— Mairead Stead (M), Literati Bookstore, Ann Arbor, MI
View the List
Description
This National Book Critics Circle Award is "an entrancing attempt to catch what falls between: the irreducibly personal, messy, even embarrassing ways reading and living bleed into each other, which neither literary criticism nor autobiography ever quite acknowledges" (The New York Times). 

"Stories, both my own and those I've taken to heart, make up whoever it is that I've become," Peter Orner writes in this collection of essays about reading, writing, and living. Orner reads and writes everywhere he finds himself: a hospital cafeteria, a coffee shop in Albania, or a crowded bus in Haiti. The result is a book of unlearned meditations that stumbles into memoir.

Among the many writers Orner addresses are Isaac Babel and Zora Neale Hurston, both of whom told their truths and were silenced; Franz Kafka, who professed loneliness but craved connection; Robert Walser, who spent the last twenty-three years of his life in a Swiss insane asylum, working at being crazy; and Juan Rulfo, who practiced the difficult art of silence. Virginia Woolf, Eudora Welty, Yasunari Kawabata, Saul Bellow, Mavis Gallant, John Edgar Wideman, William Trevor, and Václav Havel make appearances, as well as the poet Herbert Morris--about whom almost nothing is known.

An elegy for an eccentric late father, and the end of a marriage, Am I Alone Here? is also a celebration of the possibility of renewal. At once personal and panoramic, this book will inspire readers to return to the essential stories of their own lives.
Praise For Am I Alone Here?: Notes on Living to Read and Reading to Live…
A National Book Critics Circle Award Finalist in Criticism

"An entrancing attempt to catch what falls between those genres: the irreducibly personal, messy, even embarrassing ways reading and living bleed into each other, which neither literary criticism nor autobiography ever quite acknowledge." —Nicholas Dames, The New York Times Book Review

"The underlying force of the book is the desire to recover the 'weight of what's vanished' and fiction's alchemical ability to do so." —The New Yorker

"Orner has excellent taste: The subjects of his rhapsodic appreciations range from Eudora Welty to Lyonel Trouillot, and his love for the written word is palpable." —The Washington Post

"The most beautiful, moving book I've read in a very long time, and I'll use any opportunity to mention it . . . I encourage anyone who loves reading, I mean who truly loves reading, to immediately go to a bookshop and demand a copy." --Alexander Maksik, The Huffington Post

"Sometimes it's hard to buy a book for a book nerd, because you don't know what they haven't read yet. But any book-lover will be enthralled by this spirited exploration of life as a reader." --Melissa Ragsdale, Bustle

"Made me want to close myself in a dusty bookstore for a few months to read until my eyes burn and my soul is washed clean of the trivial. Alone there, yes. But with all the world before me." --Leilani Clark, The Spine, KQED Arts

"Orner, a distinguished fiction writer, appears here as a devoted book lover, inviting the reader to an intimate and friendly book group of two . . . Readers will be delighted to join him, grab one of the stories he delves into, and enjoy his company." --Publishers Weekly

"Book lovers will devour these genuine, personal tales about literature and reading." --Kirkus Reviews

"This book, thank god, defies any category. It's partly an ode to reading, partly a memoir of Chicago and family, partly a travelogue, and often it's all of these things in one four-page essay. Orner reads Cheever in Albania, thinks about Salinger in Haiti, salutes his father from a taqueria in San Francisco. Although some will want to dive in randomly and skip around, reading these exquisite essays in order allows the book to develop a momentum and cumulative power that sneaks up on you and knocks you back." --Dave Eggers

"Brisk, beautiful essays about reading, and (as a bonus) it's also a wry, self-examining memoir of being a child, a partner, and a parent. It will remind you of important books you've forgotten and make you want to read ones you haven't, and it really will make you feel less alone." --Maile Meloy, author of Both Ways Is the Only Way I Want It
Catapult, 9781936787258, 276pp.
Publication Date: October 25, 2016
About the Author
Peter Orner is the author of two novels, Love and Shame and Love and The Second Coming of Mavala Shikongo, and two story collections, Last Car Over the Sagamore Bridge and Esther Stories. His work has appeared in The New York Times, The Atlantic, The Paris Review, and Best American Stories. A recipient of Guggenheim and Lannan Foundation Fellowships, as well as a Fulbright to Namibia, Orner has taught at the Iowa Writers' Workshop, the University of Montana, Northwestern, and the Warren Wilson MFA Program for Writers. He is currently on the faculty of San Francisco State University and a member of the Bolinas Volunteer Fire Department.