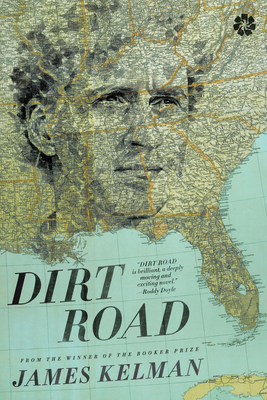 Dirt Road (Paperback)
Catapult, 9781936787500, 416pp.
Publication Date: July 11, 2017
* Individual store prices may vary.
Description
Booker Prize winner James Kelman's new novel, Dirt Road, tells the story of a teenage boy who travels with his father from Scotland to Alabama to visit with relatives after the death of his mother. In the American South, he becomes swept up into the world of zydeco and blues. "A powerful meditation on loss, life, death, and the bond between father and son. . . . Kelman has created a fully-realized, relatable voice that reveals a young man's urgent need for connection in a time of grief." --Publishers Weekly (starred review)
After his mother's recent death, sixteen-year-old Murdo and his father travel from their home in rural Scotland to Alabama to be with his migr uncle and American aunt. Stopping at a small town on their way from the airport, Murdo happens upon a family playing zydeco music and joins them, leaving with a gift of two CDs of Southern American songs. On this first visit to the States, Murdo notices racial tension, religious fundamentalism, the threat of severe weather, guns, and aggressive behavior, all unfamiliar to him. Yet his connection to the place strengthens by way of its musical culture. Murdo may be young but he is already a musician.
While at their relatives' home, the grieving father and son experience kindness and kinship but share few words of comfort with each other, Murdo losing himself in music and his reticent and protective dad in books. The aunt, "the very very best," Murdo calls her, provides whatever solace he receives, until his father comes around in a scene of great emotional release.
As James Wood has written of this brilliant writer's previous work in The New Yorker, "The pleasure, as always in Kelman, is being allowed to inhabit mental meandering and half-finished thoughts, digressions and wayward jokes, so that we are present" with his characters. Dirt Road is a powerful story about the strength of family ties, the consolation of music, and one unforgettable journey from darkness to light.