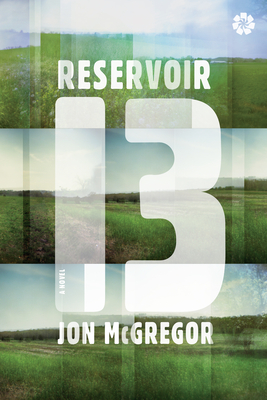 Reservoir 13
A Novel
Paperback

* Individual store prices may vary.
Other Editions of This Title:
Digital Audiobook (10/2/2017)
MP3 CD (10/3/2017)
Compact Disc (10/3/2017)
Compact Disc (10/3/2017)
December 2017 Indie Next List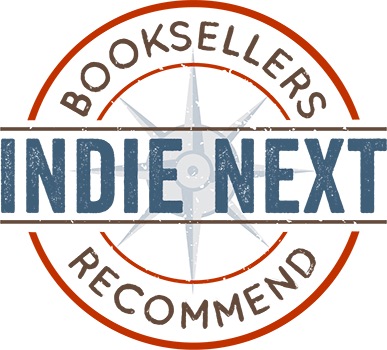 "Reservoir 13 is deeply stirring and incredibly poetic. While the intricacies of relationships and the echo of sorrow over one family's loss ripples through years of ordinary days, the simple flow of daily life in a small town will resonate with everyone who has lived in or visited a rural area. This beautiful and melancholic book is perfect for anyone who wants to explore the deep connections of a small but tight-knit community."
— Ashley Dickson, Buffalo Street Books, Ithaca, NY
View the List
Description
Evoking the spirit of Jeffrey Eugenides' The Virgin Suicides, Zadie Smith's NW, and Hisham Matar's Anatomy of a Disappearance, this novel sweeps the reader up quickly into its understated and emotionally moving story of a whole English village haunted by one family's loss.

Midwinter in an English village. A teenage girl has gone missing. Everyone is called upon to join the search. The villagers fan out across the moors as the police set up roadblocks and a crowd of news reporters descends on what is usually a place of peace. Meanwhile, there is work that must still be done: cows milked, fences repaired, stone cut, pints poured, beds made, sermons written, a pantomime rehearsed.

As the seasons unfold and the search for the missing girl goes on, there are those who leave the village and those who are pulled back; those who come together and those who break apart. There are births and deaths; secrets kept and exposed; livelihoods made and lost; small kindnesses and unanticipated betrayals. An extraordinary novel of cumulative power and grace, Reservoir 13 explores the rhythms of the natural world and the repeated human gift for violence, unfolding over thirteen years as the aftershocks of a tragedy refuse to subside.

Winner of the Costa Novel Award, Longlisted for the Man Booker Prize 2017, and a New York Times Book Review Editors' Choice
Praise For Reservoir 13: A Novel…
PRAISE FOR RESERVOIR 13

A New York Times Book Review Editors' Choice
Winner of the Costa Novel Award
Longlisted for the Man Booker Prize 2017
Shortlisted for the Goldsmiths Prize 2017
Named a Best Book of the Year by Amazon, Barnes & Noble, Kirkus Reviews, & the Los Angeles Review

"McGregor's book achieves a visionary power . . . he has written a novel with a quiet but insistently demanding, even experimental form. The word 'collage' implies something static and finally fixed, but the beauty of Reservoir 13 is in fact rhythmic, musical, ceaselessly contrapuntal . . . A remarkable achievement [and a] subtle unravelling of what we think of as the conventional project of the novel."—James Wood, The New Yorker

"McGregor is a beautiful, controlled writer, who can convey the pathos of a life in a few lines. Despite the large cast of characters, each feels specific and real. . . . [An] unconventional but affecting novel."—The New York Times Book Review

"Jon McGregor has revolutionized that most hallowed of mystery plots: the one where some foul deed takes place in a tranquil English village that, by the close of the case, doesn't feel so tranquil anymore. . . . McGregor's writing style is ingenious." —Maureen Corrigan, The Washington Post

"Disturbing, one–of–a–kind . . . Most books involving crime and foul play provide the consolation of some sort of resolution. But Mr. McGregor's novel, which was long–listed for this year's Man Booker Prize, shows how life, however unsettlingly, continues in the absence of such explanation." —Tom Nolan, The Wall Street Journal

"An intricate and absorbing mosaic–like structure of miniature stories, scenes and snapshots. . . . While Reservoir 13 starts out with the familiar hallmarks of a crime novel, it quickly develops into a quite different literary beast, one that acquires power and depth through bold form and style, not gripping drama and suspense . . . This is unconventional storytelling, a daring way to tell a tale, but one that yields haunting and stimulating results."—Star Tribune (Minneapolis)

"Fiercely intelligent . . . [An] astonishing new novel . . . strange, daring, and very moving . . . The book is a rare and dazzling feat of art that also (in my reading of it) outs us, in a gentle way, for a certain gratuitous drama–seeking tendency we all tend to have as readers—a tendency that makes it harder to see the very real, consequential, beautiful, and human–scaled dramas occurring all around is in real life, in every moment (in nature, in human affairs)." —George Saunders, The Paris Review Daily

More Praise for Jon McGregor

"Jon McGregor is a writer who will make a significant stamp on world literature. In fact, he already has." —Colum McCann

"Jon McGregor writes with frightening intelligence and impeccable technique. Every page is a revelation."—Teju Cole

"Jon McGregor's stories are full of unremarkable landscape, destabilizing drama, and people— pinned in place by themselves. But they gleam with endearing detail. His writing is unnerving, unconventional and lovely." — Leanne Shapton

"These stories are illuminated by Jon McGregor's fearless and humane imagination. Both tragic and comic, they form a polyphonic portrait of a people and a place. Exhilarating." — Katie Kitamura

"Jon McGregor's uncanny stories linger long after you have finished them. He quietly inserts distinct, convincing voices into vivid and compelling landscapes."―Dana Spiotta
Catapult, 9781936787708, 304pp.
Publication Date: October 3, 2017
About the Author
Jon McGregor is the author of four novels and two story collections. He is the winner of the IMPAC Dublin Literature Prize, the Costa Novel Award, the Betty Trask Prize, the Somerset Maugham Award, and the American Academy of Arts and Letters E.M Forster Award, and has been long–listed three times for the Man Booker Prize, most recently in 2017 for Reservoir 13. He is Professor of Creative Writing at the University of Nottingham, England, where he edits The Letters Page, a literary journal in letters.