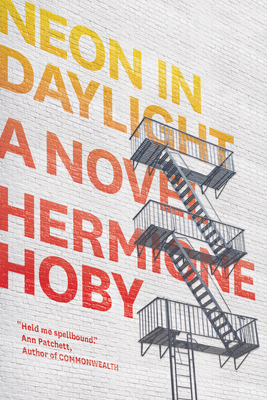 Neon in Daylight
A Novel
Paperback

* Individual store prices may vary.
Other Editions of This Title:
Digital Audiobook (1/8/2018)
MP3 CD (1/9/2018)
Compact Disc (1/9/2018)
Compact Disc (1/9/2018)
January 2018 Indie Next List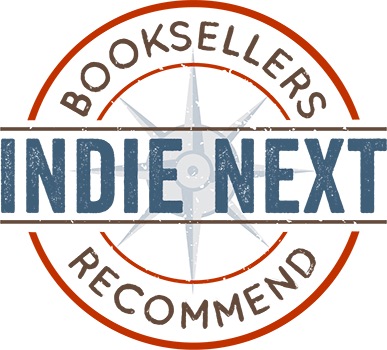 "There are plenty of novels about hedonistic young people, washed-up alcoholic writers, or aimless academics struggling to find themselves. Few of them are written with the intelligence, freshness, honesty, style, observational eye, and command of language on display in Hermione Hoby's impressive debut, Neon in Daylight. As the lives of the three main characters (and a cat named Joni Mitchell) converge against the backdrop of a lonely, doomed, and dying downtown New York City, you'll find yourself missing your bus stop because you cannot put down this book."
— Nadine Vassallo, Book Soup, West Hollywood, CA
View the List
Summer 2018 Reading Group Indie Next List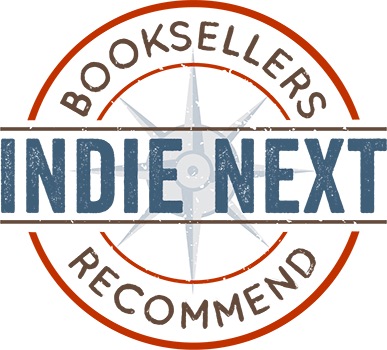 "In an ocean of New York City coming-of-age novels, it's hard to stand out—but
Neon in Daylight
does. Hermione Hoby writes with prose so compelling and gorgeous that after I finished the book I looked her up to see if she was a poet. The characters she creates are interesting and sometimes infuriating, and I felt my heart break with them. It's also one of those rare books that gets the sensory detail just right, that made me feel oppressed by heat and almost sweaty. I loved this book. I picked it up on a whim and didn't put it down until I was done."
— Sarah Malley, Newtonville Books, Newton Centre, MA
View the List
Description
A New York Times Book Review Editors' Choice

"A radiant first novel. . . . [Neon in Daylight] has antecedents in the great novels of the 1970s: Renata Adler's Speedboat, Elizabeth Hardwick's Sleepless Nights, Joan Didion's Play It as It Lays. . . . Precision—of observation, of language—is Hoby's gift. Her sentences are sleek and tailored. Language molds snugly to thought." —Parul Sehgal, The New York Times

New York City in 2012, the sweltering summer before Hurricane Sandy hits. Kate, a young woman newly arrived from England, is staying in a Manhattan apartment while she tries to figure out her future. She has two unfortunate responsibilities during her time in America: to make regular Skype calls to her miserable boyfriend back home, and to cat–sit an indifferent feline named Joni Mitchell.

The city has other plans for her. In New York's parks and bodegas, its galleries and performance spaces, its bars and clubs crowded with bodies, Kate encounters two strangers who will transform her stay: Bill, a charismatic but embittered writer made famous by the movie version of his only novel; and Inez, his daughter, a recent high school graduate who supplements her Bushwick cafe salary by enacting the fantasies of men she meets on Craigslist. Unmoored from her old life, Kate falls into an infatuation with both of them.

Set in a heatwave that feels like it will never break, Neon In Daylight marries deep intelligence with captivating characters to offer us a joyful, unflinching exploration of desire, solitude, and the thin line between life and art.
Praise For Neon in Daylight: A Novel…
Praise for Neon in Daylight

A New York Times Book Review Editors' Choice
A January 2018 Indie Next Pick
Named One of the Most Anticipated Books of 2018 by Esquire, NYLON, Bustle, Vogue, Refinery29, and more

"What do you get when a writer of extreme intelligence, insight, style and beauty chronicles the lives of self–absorbed hedonists—The Great Gatsby, Bright Lights, Big City, and now Neon in Daylight. Hermione Hoby paints a garish world that drew me in and held me spellbound. She is a marvel."" —Ann Patchett, author of Commonwealth

"A radiant first novel. . . . [Neon in Daylight] has antecedents in the great novels of the 1970s: Renata Adler's Speedboat, Elizabeth Hardwick's Sleepless Nights, Joan Didion's Play It as It Lays. . . . Precision—of observation, of language—is Hoby's gift. Her sentences are sleek and tailored. Language molds snugly to thought." —Parul Sehgal, The New York Times

"A smart, shimmering study of youthful self–discovery and the power of place, unfurling over the course of a single summer in the city. . . The book's prose is impressively precise, glinting with pocketable images and insights." —The Guardian

"[A] luminous, crackling debut." —Entertainment Weekly

"Hoby's descriptive language is spectacular, like that of Elif Batuman with a freer spirit or Eve Babitz if she were writing about the opposite coast. . . . Luminous and wonderful. Hoby spins an intricate narrative that careens toward myriad social and emotional collisions. Her style has a delicious, raucous quality, and the way she weaves together her rotating perspectives keeps the book chugging along nicely. Her talent is clear, and her debut is a very good one." —Los Angeles Review of Books

"Neon in Daylight is Hermione Hoby's debut novel, and her skill on the sentence level — along with a keen eye for detail — will catapult her to stardom." —Chicago Review of Books

"For the person who spends most of their summer nights on an only semi–legally accessed roof in New York City. For the person who has walked out of her apartment and into a bodega without bothering to put shoes on. For the person who buys cigarettes (or wine or, like, almond milk) based on the packaging . . . For the person who still mourns Craigslist's Casual Encounters. For the person who has a soft spot for those middle–aged male writers who are still living off the fire of their early success, long after its glow has dimmed. For the person who knows the name of their bodega cat." —NYLON, One of the Best Books of the Year, So Far

"You'll adore the bustling, artsy version of NYC in this read." —Bustle, 1 of 11 Books Like Sweetbitter to Read if You're Obsessed with the Novel & New TV Show

"The depiction of New York in the summer has really beguiled people. . . There's a stultifying, steamy, hedonistic, kind of sexually charged reverie, the static of it all. Being a journalist, [Hoby] talks about her book so lyrically. . . . More than any other city in the world, New York is written about, and it's rewritten. It's overlaid with other people's interpretations of it. A good read." —The High Low

"Highly propulsive reading. . . . With effortlessly fluid prose, Hoby, herself a New York transplant from London, excels most promisingly in depicting the vivid, perhaps most iconic American city, especially as seen through the eyes of a curious and perceptive newcomer." —Booklist

"In language so vivid that readers could break a sweat in an igloo, debut novelist Hoby brings to life the seamy underworld of bright, bored people during a suffocating New York City summer, demonstrating the sure hand seen in works by Bret Easton Ellis and Tama Janowitz." —Library Journal

"[A] promising debut. . . . This is a sharp novel with perceptive observations . . . and vivid, complicated relationships." —Publishers Weekly

"Hoby is a master of atmosphere." —Kirkus Reviews

"Neon in Daylight is a classic New York City novel—sleek and stylish, both in literary craft and in the milieu portrayed. Hermione Hoby's misfits combust on the page, but what sets this book apart is that her city isn't just a playground—it's remarkably lonely, punctuated by a series of connections and breakdowns that leave you feeling compassion for the characters long after the book is finished." — Stephanie Danler, New York Times bestselling author of Sweetbitter

"Bracingly intelligent and imbued with deep, humane wit, Neon in Daylight is an ode to the transience of the present, an exploration of the fierce and fragile bonds that guide us. Hermione Hoby channels the spirit of Joan Didion and the keen observational eye of Ben Lerner to show us the here and now, made luminously real." — Alexandra Kleeman, author of You Too Can Have a Body Like Mine

"Neon in Daylight perfectly nails the humidity, hustle, and heartbreak of being young in New York City. With the eyes and soul of a flâneur, Hermione Hoby's prose renews the physical world like a near–death experience. Smart and classy, this debut novel is, like neon, both rare and lighter than air."—Tony Tulathimutte, author of Private Citizens
Catapult, 9781936787753, 288pp.
Publication Date: January 9, 2018
About the Author
Hermione Hoby grew up in south London and has lived in New York since 2010. She is a freelance journalist who writes about culture and gender for publications including The New Yorker, The Guardian, The New York Times, and The Times Literary Supplement. She also writes the "Stranger of the Week" column for The Awl. Neon in Daylight is her first novel.
1. Neon in Daylight is set in New York York city in the summer before Hurricane Sandy. Do you think this setting is necessary to the story? How would a different setting change it?
2. The book takes its title from the Frank O'Hara poem "A Step Away From Them": "Neon in daylight is a / great pleasure, as Edwin Denby would / write, as are light bulbs in daylight." Why do you think Hoby chose this title, and what do you think it communicates about the themes in the book?
3. Shortly after arriving in New York, Kate begins chasing new experiences, altering her appearance, and pushing herself past her comfort zone. How do you think her relationships with Bill and Inez contribute to or are shaped by her newfound freedom? How does her relationship with George affect (or not affect) her time in New York?
4. Hermione Hoby has written that "the prime intoxication of any city is the probability of chance encounter, but this feels exceptionally heightened in New York City, a place of intersections both literal (it's really a giant grid) and figurative (there's coincidence to be had in a population of 8.5 million and counting)." How do you see serendipity influencing the plot, and how does it magnify other themes present in the book?
5. Discuss the strained relationship between Bill and Inez. How did their rapport surprise you (or not)? Why do you think they were both drawn to Kate?
6. In her review for The New York Times, Parul Sehgal wrote that the three characters were "propelled less by desire than by a desire for desire; for any kind of strong feeling, really." How do you see that idea influencing the actions of the main characters? Do you agree or disagree with the sentiment?
7. At its heart, Neon in Daylight is about a young person both lost in and liberated by the blank canvas of a new city. Have you felt a similar experience when moving to a new city, or even starting at a new school or job? Was it frustrating or familiar to watch Kate navigate this space?