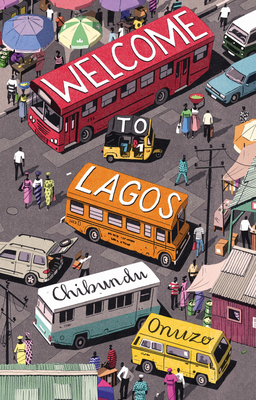 Welcome to Lagos (Hardcover)
Catapult, 9781936787807, 304pp.
Publication Date: May 1, 2018
* Individual store prices may vary.
May 2018 Indie Next List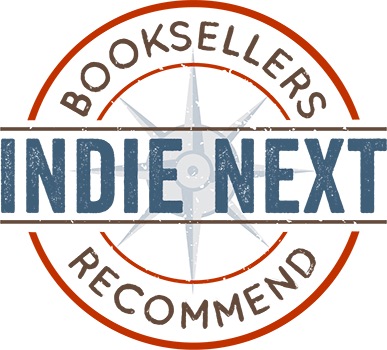 "A disparate and electric ensemble cast - sad, hopeful, honorable, conniving, quixotic, and just plain wacky - drive Chibundu Onuzo's remarkable debut, but it's the character of Nigeria itself - the air and soil of its countryside and the high-voltage freneticism of its largest city - that so often shines through, undeniably alive. Equally madcap, heartbreaking, and redemptive, Welcome to Lagos unflinchingly and beautifully captures the ambitions and contradictions of a nation on the brink."
— Sam Kaas, Third Place Books, Lake Forest Park, WA
View the List
Description
An Official Belletrist Book Pick An American Booksellers Association Indie Next Pick Elle.com, 1 of 32 Best Books to Read This Summer
"Welcome to Lagos doesn't just give us a glimpse of Nigeria, it transports us there. Onuzo's storytelling is masterful, her characters are irresistible, and her voice is astounding in its subtle power. Onuzo stands on the shoulders of Chinua Achebe and Chimamanda Ngozi Adichie, and from her perch offers her own fresh, but assured, view." --Margaret Wilkerson Sexton, author of A Kind of Freedom
When the army officer Chike Ameobi is ordered to kill innocent civilians, he knows it is time to desert his post. As he travels toward Lagos with Yẹmi, his junior officer, and into the heart of a political scandal involving Nigeria's education minister, Chike becomes the leader of a new platoon, a band of runaways who share his desire for a different kind of life. Among them are Fineboy, a fighter with a rebel group, desperate to pursue his dream of becoming a radio DJ; Isoken, a sixteen-year-old girl whose father is thought to have been killed by rebels; and the beautiful Oma, escaping a wealthy, abusive husband.
Welcome to Lagos is a high-spirited novel about aspirations and escape, innocence and corruption. Full of humor and heart, it offers a provocative portrait of contemporary Nigeria that marks the arrival in the United States of an extraordinary young writer.
About the Author
Chibundu Onuzo was born in 1991 in Lagos, Nigeria. She studied history at King's College London and is currently pursuing a Ph.D. in history at the same institution. Her short stories have been commissioned by BBC Radio, and she writes for The Guardian, with a special interest in Nigeria.
Praise For Welcome to Lagos…
An Official Belletrist Book Pick
An American Booksellers Association Indie Next Pick
Elle.com, 1 of 32 Best Books to Read This Summer
Women.com, 1 of 21 Books You'll Regret Not Reading in May 2018
"Lives as varied as they are storied find themselves together in Lagos. . . . It is a true testament to Onuzo's natural storytelling skills that she orchestrates, with humor, panache and multilingualism, the meeting of all these characters." —Minneapolis Star Tribune
"Onuzo spins a vivid and wild tale of crisscrossing lives and destinies in a city filled with injustice and opportunity, complexity and corruption." —Shondaland
"A novel that manages to be both savvy and heartfelt, a hopeful testament to human connection and unlikely redemption." —The Riveter
"Onuzo's novel is at once a Robin Hood tale and a cross section of Nigerian society. . . . She avoids grand defining statements about Lagos, smartly letting the predicaments of each character show how the city's lawlessness runs parallel to its bustle. . . . The novel is marked by lively storytelling throughout. A well-turned tribute to the freedom and frustrations of a diverse city." —Kirkus Reviews
"In her winning U.S. debut, Onuzo anatomizes a tumultuous city and its inhabitants, from street hustlers to well-connected government ministers. . . . Onuzo's briskly plotted novel is a rewarding exploration of the limits of idealism and transparency against widespread cynicism and corruption." —Publishers Weekly
"A tangy Ocean's Eleven–esque escapade that exposes class and ethnic divides in the country even as it manages to mock the West for its colonial gaze toward the African continent as a whole. Full of nuance, the story spares no one as it careens toward its satisfying finale." —Booklist (starred review)
"Welcome to Lagos is a delicate, honest depiction of humanity in a country's darkest periods. Chibundu Onuzo brilliantly captures the essence of a people and a place." —Nicole Dennis-Benn, author of Here Comes The Sun
"Overflowing with lush descriptive commentary, Welcome to Lagos doesn't just give us a glimpse of Nigeria, it transports us there. Onuzo's storytelling is masterful, her characters are irresistible, and her voice is astounding in its subtle power. Onuzo stands on the shoulders of Chinua Achebe and Chimamanda Ngozi Adichie, and from her perch offers her own fresh, but assured view." —Margaret Wilkerson Sexton, author of A Kind of Freedom
"Chibundu Onuzo has written a compulsively readable book that pulsates with the energy of one of the world's greatest cities. She cracks Lagos wide open, deftly showing us the lives of the strivers, dreamers, orphans, heroes and villains who make up this world. A complex, layered portrait of a singular place that brims with a piercing, incisive affection for its subject." —Kaitlyn Greenidge, author of We Love You, Charlie Freeman
UK praise for Welcome to Lagos by Chibundu Onuzo
"Heady ambience is perfectly caught in Chibundu Onuzo's tremendous second novel Welcome to Lagos. Nigerian novelists appear to be energising the form these days, and on this showing Onuzo is leading the charge." — William Boyd, The Guardian
"Onuzo's writing is witty, humane and imaginative, and she describes her native city so that you can almost see it." —The Times
"With Nollywood-like storylines and clever turns in plot, the book paints an entertaining and funny picture of Lagos life and Nigerian politics ... impressive." —The Guardian
"[A] fine novel . . . worlds—rich and poor, urban and rural, privileged and powerless, Muslim and Christian, Igbo and Yoruba—collide to spectacular effect as their paths cross and power shifts hands in surprising and unexpected ways, and then does so again, and again. It is an unlikely plot, but Ms. Onuzo pulls it off, revealing the fault lines in her country's society—or indeed those of any half-formed democracy. Though drenched in Lagosian atmosphere, the book wears its Nigerian setting lightly: it is clearly the work of a pan-African and an internationalist—and is all the better for it." —The Economist
"Welcome to Lagos is a love song to the city, its tone shifting from passionate to mournful depending on the singer and the moment. . . . This is a nuanced, funny and beautifully written novel." —Times Literary Supplement
"Fantastic ... peels back the beating heart of a complex and richly beautiful country." —Irish Examiner
"A Hugo-esque epic." —Fiametta Rocco, 1843
"A joyful, irreverent look at Nigeria today. Her Lagos is vibrant, frantic, chaotic, and of the moment." —Guardian Books podcast
"Like Yaa Gyasi, she's still just twenty-six—both young and annoyingly impressive." —Tina Daheley, BBC's The Cultural Frontline
"[T]he novel's success is that it is not a story about Lagos, so much as about the world in the 21st century. . . . Welcome to Lagos reveals a talent that hasn't been dimmed by the success of [Onuzo's] debut." —The National
"A dazzling road trip from the badlands of the Niger Delta to Nigeria's sprawling and chaotic megacity. Two soldiers defy an order to shoot at civilians and abscond, picking up three other runaways in the shape of a teenage militant, an orphan girl and a fleeing housewife, all seeking a better life. On arrival in Lagos they stumble into a national scandal surrounding a corrupt government minister who has pocketed a fortune intended for the nation's schools. Under the global media spotlight, each character faces up to a life-changing choice between morality and truth." —Reader's Digest
"[A]n engaging, thoughtful look at how society works and how it is viewed by both its people and outsiders." —The Writes of Woman
"Welcome to Lagos captures and brings to life the chaos and hostility of the Nigerian city of the title . . . A portrait of contemporary Nigeria that I found difficult to put down." —Sarah Shaffi, Stylist