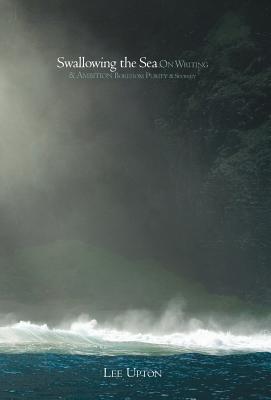 Swallowing the Sea (Hardcover)
On Writing & Ambition, Boredom, Purity & Secrecy
Tupelo Press, 9781936797141, 156pp.
Publication Date: July 31, 2012
* Individual store prices may vary.
Description
This is an inspiring book about writing and - more unusually - a book that honors ambition. Upton explores forces that threaten our ability to fulfill the most daring aspirations, and she examines ambition's adjuncts, including failure, boredom, and purity, offering a provocative antidote: obsession. In the process, Upton argues for a new perception of literary art as "a good secret" at a time when our interior lives and our imaginations are under threat. Novelist Brock Clarke says, "This is a book about why literature matters and] it's an example of why literature matters. The best, most remarkable book from one of our best, most remarkable writers." Best American Poetry series editor David Lehman says, ." . . this book sails across a Sargasso Sea of modern culture, docking at this port and that, pausing to comment on such landmarks as The Wizard of Oz, the poetry of Dickinson and Plath, the novels of Alberto Moravia and Ivy Compton-Burnett, and the sight of Elizabeth Taylor emerging from her bathtub. It's a grand voyage.