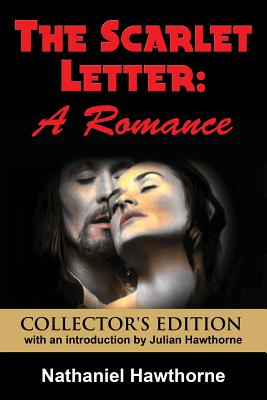 The Scarlet Letter (Paperback)
A Romance
Nmd Books, 9781936828463, 212pp.
Publication Date: March 21, 2016
Other Editions of This Title:
Paperback (11/29/2014)
Paperback (3/29/2013)
Paperback (8/27/2013)
Paperback (10/5/2008)
Paperback (10/30/2014)
Paperback (9/27/2015)
Paperback (2/5/2014)
Paperback (11/7/2011)
Paperback (10/25/2005)
Paperback (11/2/2006)
Paperback (12/9/2015)
Paperback (10/31/2013)
Paperback (12/15/2012)
Paperback (7/12/2010)
Paperback (12/7/2015)
Paperback (2/12/2013)
Paperback (11/30/2015)
Paperback (12/31/2009)
Paperback (12/8/2015)
* Individual store prices may vary.
Description
Nathaniel Hawthorne's timeless classic novel of puritanism, adultery and redemption. When Hester Prynne bears an illegitimate child she is introduced to the ugliness, complexity, and ultimately the strength of the human spirit. Though set in Puritan community centuries ago, the moral dilemmas of personal responsibility, and consuming emotions of guilt, anger, loyalty and revenge are timeless. This New Updated Collector's Edition Contains the FULL TEXT of Hawthorne's original published manuscript and new introduction by the author's son, Julian Hawthorne. "An iridescent classic, timeless through the ages " - The Atlantic Monthly "Nathaniel Hawthorne recaptured, for his New England, the essence of Greek tragedy." - Malcolm Cowley "Still resonates soundly even with modern readers" - BookKnome Reviews.