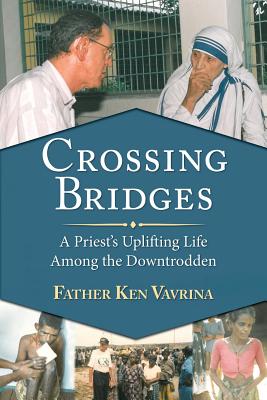 Crossing Bridges
A Priest's Uplifting Life Among the Downtrodden
Paperback

* Individual store prices may vary.
Description
"The very first bridge I crossed was choosing to study for the priesthood, a decision that took me and everyone who knew me by surprise. Then came a series of bridges that once crossed brought me into contact with diverse peoples and their incredibly different yet similar needs." Father Vavrina has served as a priest for many years, and has served several missions trips to help the needy. Father Ken worked with lepers in Yemen, and was ultimately arrested and thrown in jail under false suspicions of spying. After being forcibly removed from Yemen, he began his tenure with Catholic Relief Services. First in the extreme poverty and over-population of Calcutta in India. Then with warlords in Liberia to deliver food and supplies to refugees in need. Father Ken also spent several years working with Mother Teresa to heal the sick and comfort the dying. Crossing Bridges: A Priest's Uplifting Life Among the Downtrodden is the story of Father Ken Vavrina's life and travels - simple acts that moved him, people that inspired him, and places that astonished him. Father Ken has spent his life selflessly serving the Lord and the neediest around him, while always striving to remain a simple, humble man of God. "I pray this account of my life is not a personal spectacle but a recounting of a most wonderful journey serving God. May its discoveries and experiences inspire your own life story of service.
Uplifting Publishing, 9781936840861, 218pp.
Publication Date: August 7, 2015