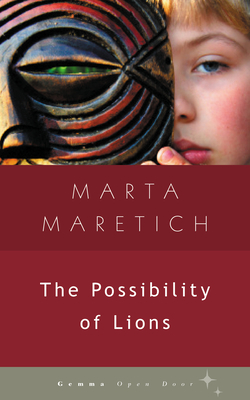 The Possibility of Lions (Open Door) (Paperback)
Gemma Open Door, 9781936846023, 98pp.
Publication Date: September 15, 2011
Description
Suddenly driven from their African home by a war in Biafra, the McCall family washes up in a small town in the San Joaquin Valley. The locals assume they must be glad to be back in the "civilized world." But life in America is lonely, desolate and dull, and the children and their fragile mother hope that one day they will return to the life they left behind. Their father, a hardened oil man, knows better: war has destroyed any home they may have had. As the truth begins to sink in, mother and children gravitate toward another refugee from war-torn Africa and his dream. Anatole imagines an African animal park on the dry plains surrounding their California town and offers hope that these two worlds can be brought together in one place.
About the Author
In a varied career, Marta Maretich has been a teacher, a publisher, a journalist, an editor, and a fiction writer. She is the author of three novels: The Merchants of Light (2015), The Possibility of Lions (2011), and The Bear Suit (2017). Her short fiction, nonfiction, and poetry have appeared in many publications and been anthologized in collections including Inspired Journeys: Travel Writers in Search of the Muse (2016). She has been awarded artist residencies at the Eastern Frontiers Educational Foundation at Norton Island and Yaddo. Born in Nigeria and raised in California, Marta has lived in London since 1995.
Advertisement