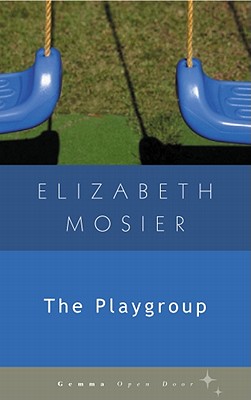 The Playgroup (Gemma Open Door) (Paperback)
Gemma Open Door, 9781936846054, 110pp.
Publication Date: September 15, 2011
* Individual store prices may vary.
Description
Sarah Holloway is a frustrated painter, sketching on the backs of shopping lists and sharing her studio with a washer and dryer. Abandoned by her mother, she has tried to hide her childhood wounds by healing others through art therapy. During her daughter's first two years, she has faked her way through motherhood with the help of women in her neighborhood playgroup. She hopes she has gotten the hang of it when she learns she is expecting another child. Then, a routine test reveals a mysterious mass in her unborn baby's abdomen. The sonogram awakens an old fear that her children have inherited her damage--and uncovers a secret that could end her marriage.
About the Author
Elizabeth Mosier is the author of the novel, My Life As a Girl, as well as numerous short stories, articles, essays, and reviews, which have appeared in Child, Seventeen, The Philadelphia Inquirer and Poets and Writers. A graduate of Bryn Mawr College and the MFA Program for Writers at Warren Wilson College, she has twice been named a Discipline Winner by the Pew Fellowships in the Arts and has received a grant from the Pennsylvania Council on the Arts. She lives outside Philadelphia with her husband and two children, and teaches creative writing at Bryn Mawr College.