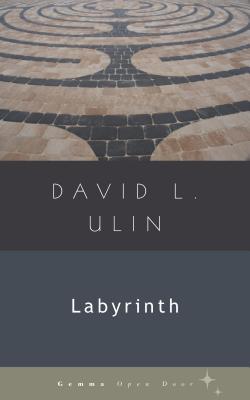 Labyrinth (Open Door (Gemma)) (Paperback)
GemmaMedia, 9781936846085, 76pp.
Publication Date: October 26, 2012
* Individual store prices may vary.
Description
A middle-aged man, now living in Los Angeles, returns on a business trip to San Francisco, where he lived when he was much younger and less conventionality attached. In the course of three days in the city, he confronts the echoes of his history, both in the patterns of the streets he obsessively wanders and in a strange interaction with a couple of old friends, who bring him face-to-face with this own unfinished past.
Seeking solace, he ends up at Grace Cathedral on Nob Hill, where he walks the labyrinth. This leads him to reflect on who he is and who he used to be, on the relationship between distance and belonging, and between memory and identity.
About the Author
David L. Ulin is the author of The Lost Art of Reading and The Myth of Solid Ground: Earthquakes, Prediction, and the Fault Line Between Reason and Faith, which was recently published by Viking Penguin. He is also the author of Cape Cod Blues (Red Dust, 1992), a book of poems, and the editor of two anthologies of Southern California literature: Another City: Writing from Los Angeles (City Lights, 2001), selected as a Best Book of 2001 by the Los Angeles Times Book Review, and Writing Los Angeles: A Literary Anthology (Library of America, 2002), which won a California Book Award from the Commonwealth Club of California, and was selected as one of the ten best nonfiction books of 2002 by the Los Angeles Times Book Review."